Senior Care: Four Health Benefits of Chicken for Your Senior
September 10, 2021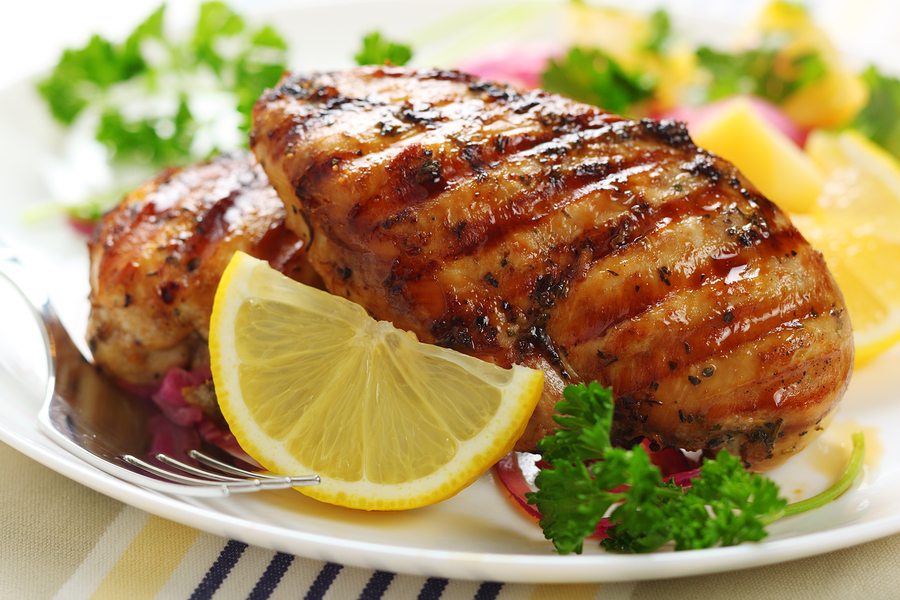 Senior Care: Is your senior eating enough chicken?
National Chicken Month every September is a good time to take inventory, for excellent reasons. Chicken is full of health benefits for your elderly family member. If she's worried about how she can keep up with cooking chicken and other foods, it might be time to consider senior care services.

Chicken Is High in Protein, but Lean

As your senior ages, it's more important than ever that she's eating plenty of protein in order to maintain muscle mass. But it's equally important that she sticks to healthier fats. Chicken is a protein source that fits both of those concerns. A four-ounce serving of chicken has roughly 20 grams of protein and 9 grams of fats.

Chicken Is Full of Other Nutrients, Too

Chicken is a source of other nutrients your senior needs for a healthy diet, too. It does have some vitamin E, which is an antioxidant. It's also rich in various B vitamins, which are all essential nutrients. They're vital in energy management as well as a variety of other needs in the body. Chicken also contains iron, calcium, magnesium, potassium, selenium, and zinc, which are all necessary for good health.

Chicken Is High in Amino Acids

Another benefit to eating chicken is the amino acids in chicken. The body uses amino acids to build muscles, which is especially important if your senior is trying to hang onto as much of her muscle mass as possible. Amino acids are also important in keeping the nervous system healthy and functional. Amino acid deficiencies can also lead to digestive issues and problems with the immune system.

Senior Care: Chicken Is Easy to Find and to Prepare

Something else to consider with chicken is that it's incredibly popular, which makes it easy to find at just about any grocery store and it's equally easy to prepare. The key is to cook chicken in healthy ways, like baking it instead of deep-frying it. One reason your senior might avoid eating a lot of chicken could be that it's more difficult for her to keep up with cooking it. Having personal care at home gives her a helping hand with meal preparation and that can be absolutely crucial.

Look for additional ways to add chicken to your senior's diet. If she's not a huge fan of chicken, that's another way that senior care at home can help. They can experiment a bit and help her to find new ways of preparing chicken that fits with your senior's tastes.

If you or an aging loved-one are considering hiring

Senior Care in Squirrel Hill, PA

, please contact the caring staff at In-Home Quality Care today. Serving the Greater Pittsburgh Area since 1990! Call 412-421-5202