What Can Senior Care Do to Help Elderly People in Wheelchairs?
July 2, 2020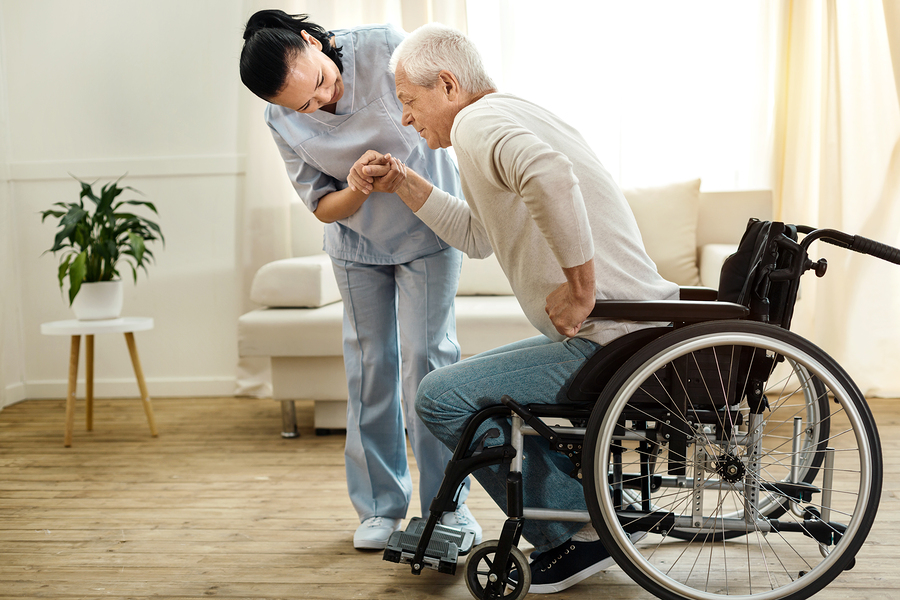 When an older adult is confined to a wheelchair, you may think it's impossible for them to continue living at home.
While the senior may require more assistance than they used to, they may not need to move into an assisted living or long-term care facility. Instead, consider calling a senior care agency to hire the additional help your older family needs. If you're uncertain just what a senior care provider could do for an older adult in a wheelchair, below are just a few of the ways they can assist.
Transferring To and From the Wheelchair
Older adults in wheelchairs will need help getting from the wheelchair to their bed, a different chair, or the toilet safely. Senior care providers have the training and experience necessary to assist with transfers in a way that prevents injury to the older adult and themselves. Family caregivers sometimes aren't sure how to perform a safe transfer, which can cause them to hurt their back or accidentally injure the senior.
Preparing Meals
Though there are many things someone in a wheelchair can do in the kitchen, when the kitchen isn't designed for wheelchair use, there are likely to be things they cannot do. For example, an older adult in a wheelchair may be incapable of putting something in the oven or reaching items in the upper cupboards. A senior care provider can prepare meals for your loved one but allow them to assist as much as they are able or want to so that they can maintain some of their independence.
Dressing
Someone in a wheelchair may have difficulty getting dressed without assistance. A senior care provider can assist the elder adult by putting on the clothes they choose. Senior care providers know tips and techniques that make dressing easier.
Bathing
Even if the older adult has a zero-entry shower, it may be difficult for them to bathe on their own. For one thing, it's difficult to completely dry off when they cannot stand up. In addition, slippery surfaces can make bathing dangerous. A senior care provider can assist the older adult to bathe safely. In addition, they know how to help the seniors maintain their dignity while receiving help with such an intimate task.
Senior care can be scheduled to visit your older family member as often as needed. This means that you could use them only to fill in for the times when family caregivers cannot be there. Or, senior care can provide all the help they need, which is useful in cases where family caregivers live too far away or have demanding jobs.
If you or an aging loved-one are considering hiring Home Care in Squirrel Hill, PA, please contact the caring staff at In-Home Quality Care today. Serving the Greater Pittsburgh Area since 1990! Call 412-421-5202