5 Things Elderly Adults Must Pack for the Hospital
February 28, 2018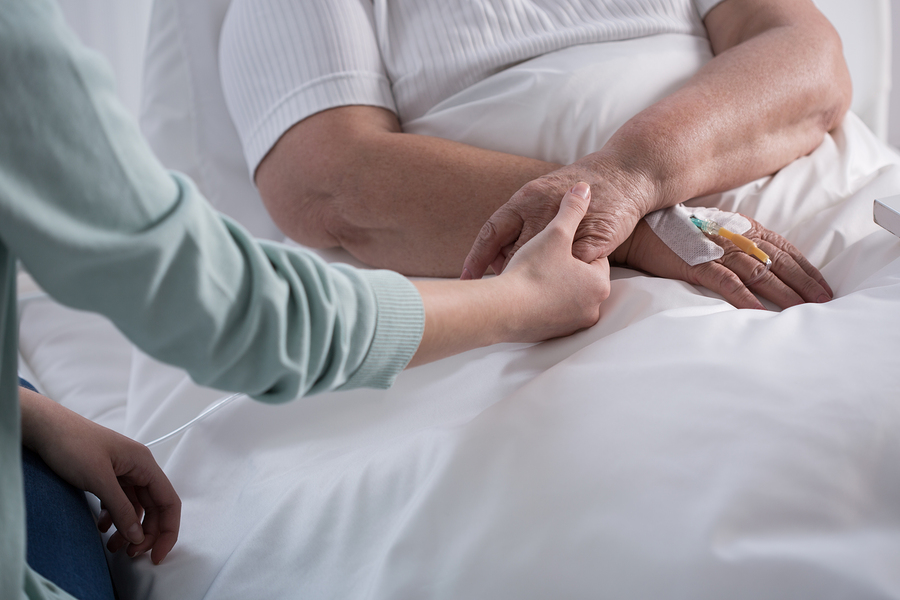 A trip to the hospital with your elderly relative can be very stressful. Not only are you worried about their health, but you know that they are going to want and need a number of items from home to make them comfortable and well-cared for. But how do you know what to pack for an overnight hospital stay?
While each person is unique as far as exactly what they might need, there are 5 things that most elderly people must have when it comes to a short- or long-term visit to the hospital.
1. Clothing

Hospitals generally require patients to wear a hospital gown. This provides easy access to the body and isn't constricting or tight. However, many seniors want to enjoy more of their own clothes when possible. An overnight bag should include a cardigan or robe to wear over the hospital gown, and socks with rubber grips on the bottom. A change of underwear is invaluable, and some seniors even like to wear a soft cap or knitted hat to help keep warm.
2. Toiletries

While you can count on the hospital to provide soap and shampoo, there are a lot of things that seniors need to stay clean and well-groomed. Any overnight bag should include a toothbrush, toothpaste, shaving material, lotion, makeup, hairbrush or comb, and deodorant. Optional items include hand sanitizer, toilet wipes, eye drops, lip balm, and any other grooming product or tool they can't live without.
3. Medicines
It's critical that your elderly loved one doesn't go a day without their medication. Many people assume that because an aging adult will be at the hospital that they won't need their pills or that the hospital will provide them. It's also a good idea to have a list of current medication and doses written out for you, your loved one any hospital staff to refer to.
4. Entertainment
Hospital stays are often quite tedious, punctuated by bursts of activity from the staff. Your aging relative will appreciate a good book or magazine included in their overnight bag. Other ideas include a tablet, smartphone (and charger), puzzle, handcrafts, cards or another interesting hobby that can be done from the hospital bed without too much trouble.
5. Comfort Items
Elderly adults are like most people in that they want to take all the comforts of home with them. Some luxury items that may make a hospital visit more bearable include their own pillow, a quilt, family photo, music, and even snacks if they are allowed.
Preparing an elderly relative for a hospital stay can be stressful for both of you. However, you can manage at least some of that stress by planning ahead and preparing their overnight bag. Some caregivers keep a bag handy to grab at a moment's notice, while others simply pack before a scheduled visit. No matter what, you'll be able to avoid the confusion and stress when you are prepared.
If you or an aging loved-one are considering Elder Care in Sewickley, PA, please contact the caring staff at In-Home Quality Care today. Serving the Greater Pittsburgh Area since 1990! Call 412-421-5202
Source:
https://health.usnews.com/health-news/patient-advice/slideshows/11-items-to-pack-in-your-hospital-bag