Tips for Keeping Seniors Warm During the Cold Winter Months
January 6, 2023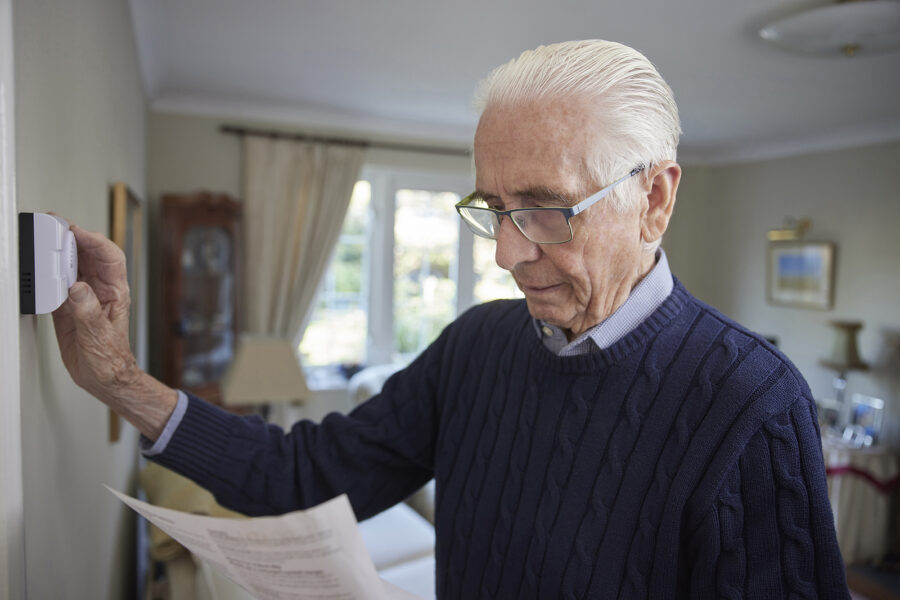 Many areas of the country are experiencing record-setting cold snaps this year. For seniors living at home, those freezing temperatures can be dangerous. Even with a furnace that works well, old family homes where seniors live can be drafty and cold. Senior home care can help seniors make some upgrades at home that will get rid of those drafts. They also help seniors stay warm during these cold winter months, like:
Close Off Rooms That Aren't Used
Closing the vents and doors in unused rooms keeps the house heated efficiently. Doing so by directing the heat to the rooms where seniors spend most of their time. Seniors should also move to a downstairs bedroom if they can, because heating just one floor will be more efficient than heating multiple floors.
Hang Thermal Curtains Everywhere
Seniors benefit greatly from thermal curtains. By haning thermal curtains on windows, energy efficiency may improve by 30%. Thermal curtains are made from heavy fabric and have a liner on the back that prevents cold air from getting in and prevents warm air from leaking out.
A senior home care provider can pop some thermal curtains up to replace existing window treatments, or put them up over existing shades and curtains to help block drafts. Just make sure to open them for a while each day, because they block the light, and seniors should get as much sunlight as possible during the winter. But at night closing the thermal curtains will make the house feel much warmer.
Drink Plenty of Warm Drinks
Hot herbal tea is a fantastic thing for seniors to drink. It will keep seniors hydrated, and sipping the warm tea will help them stay warm. Just make sure your senior parent is drinking herbal tea that doesn't contain caffeine. Some teas, like black tea, contain caffeine. But herbal teas like chamomile, peppermint, and green tea don't contain caffeine. Seniors can sip on herbal teas all day to help them stay warm from the inside out, and they will be well-hydrated too.
Eat Regularly
When blood sugar drops, so does body temperature, and that can be a big problem for seniors during the winter. It's very common for seniors to have a loss of appetite. Especially if they are going through medical treatment or have medical conditions that rob them of their appetite. But eating regular meals can help seniors maintain their blood sugar. That will help them stay warm, because their body temperature will stay consistent. Eating 4-5 small meals throughout the day is better for many seniors than eating three larger meals every day. A senior home care provider can ensure your senior loved one gets regular snacks or meals to help them stay warm.
If you or an aging loved one are considering hiring Senior Home Care in Bloomfield, PA, please contact the caring staff at In-Home Quality Care today. Serving the Greater Pittsburgh Area since 1990! Call 412-421-5202