Tips for Handling Holiday Stress as a Family Caregiver
December 9, 2022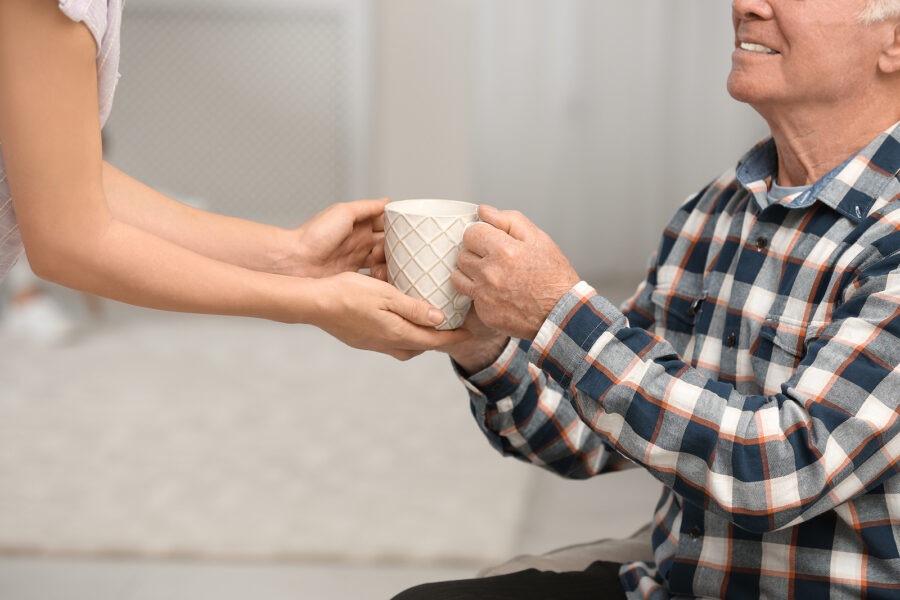 Holidays are fun times, but they're also stressful times. Family caregivers experience a lot of holiday stress, but there are things you can do to limit it. Here are a few tips.
Simplify Your List
Simplify your to-do list by cutting out the things you don't have to do in person. For example, you could talk to your dad's doctor about transferring his prescription from the local pharmacy to a mail-order organization that tracks his refills and sends them automatically. You won't have to find time to pick up the prescription or order the refill.
Ordering items like groceries, shoes, clothing, and household supplies online is much easier than driving from store to store. Many retailers make returns easy. You might find it as simple as calling a delivery service to come to your dad's house for a pick-up, or dropping off the damaged or ill-fitting item at a UPS Store on your way home.
Ask for Help
You have a lot to do each day, and it's getting overwhelming. In addition to providing your mom's care, you also have cupcakes to make for your kid's school events, holiday shopping to do, and gift wrapping to complete. Have you asked others to help?
Your brother could spend a day with your dad while you run errands, or stay home baking, wrapping gifts, or shopping online. Your sister could take the next day and cook all his meals for the week, while you focus on paying his bills, scheduling his appointments, and ordering prescription refills.
If people aren't aware that you're finding it hard to get everything done, they can't help. Make sure you're regularly sharing what you're doing and where you're having a hard time finding enough time.
Form Teams to Get Things Done
Teamwork can help you get more done in a shorter amount of time. If you have your siblings helping with housework, it gets done faster. If you're doing the vacuuming, sweeping, and dusting, your brother could do the laundry. Two chores are done simultaneously.
Meanwhile, your sister could order groceries for delivery, and plan and prep meals for the week. That's a lot of your day's to-do list completed at once. It makes a big difference.
Learn to Stop and Breathe
Doing everything at once can be overwhelming. Stop and breathe. You can skip dusting this week – the world won't stop. If the sheets aren't changed on time, it's not that big a deal. De-stressing is far more important than sticking to a strict routine.
Shake things up and have a fun day with your dad instead. You could bring him out holiday shopping with you, have lunch while you're out, see a movie, and return to his home refreshed and ready to tackle the next chore on the list.
Arrange In-Home Care Services
Sometimes, you simply need to take a break. Step back and let someone else tend to your dad's needs for a change. In-home care aides can help your dad while you take some time off.
Self-care must be your priority during the holidays and throughout the year. Talk to an expert in in-home care and ask specifically about respite care services. Take the breaks you need, and let an in-home care aide help your dad while you're away.
If you or an aging loved one are considering hiring In-Home Care in Greentree, PA, please contact the caring staff at In-Home Quality Care today. Serving the Greater Pittsburgh Area since 1990! Call 412-421-5202