Senior Safety: Essential Bathroom Modifications For Seniors
October 22, 2021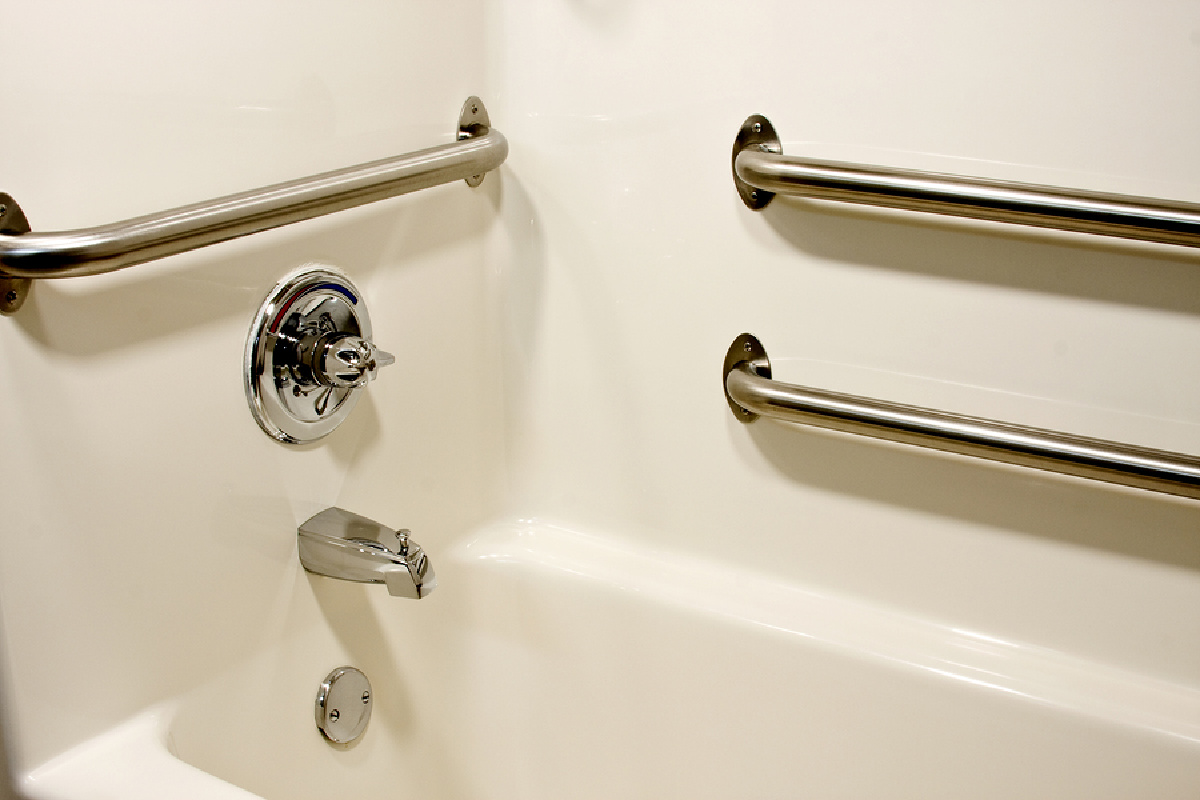 Senior Safety: Personal care can be an awkward issue for seniors as they get older, especially if they are aging in place.
Often seniors don't want to discuss any trouble that they are having with personal care with their kids. But it's very common for seniors to need some extra help with grooming and personal care as they age even if they don't have any underlying medical conditions that make personal care difficult. Companion care providers often are the best solution to helping your senior parent take care of themselves because it's not as embarrassing for your senior parent to have someone else help them. And home care providers are trained to help seniors with personal care and senior safety.
Training matters, but so does having an environment that sets seniors up for success when it comes to personal care. Some modifications to your senior's bathroom and dressing area like these make personal care much easier for your senior loved one:

Grab Bars Everywhere

The best thing that you can do to help your senior loved one navigate the bathroom safely is put grab bars everywhere. Put one by the toilet, put them in the shower, put one by the sink, and anywhere else you think your loved one might need to hold onto something for support. Grab bars are easy to install so you should be able to put them up in a weekend or even an afternoon.

Non-Slip Flooring

Having non-slip flooring in the bathroom is a must. Stone is a lovely natural non-slip flooring material but if your senior loved one falls on a stone floor they could seriously injure themselves. Non-slip vinyl flooring is inexpensive, easy to install, and will help prevent any bathroom falls. Non-slip vinyl flooring comes in a huge range of colors and patterns so your loved one will be able to find a color or pattern that they like.

Easy Open Drawers And Cabinets

Seniors who have arthritis or poor grip strength will have a tough time working cabinets and drawers that have small knobs that they have to grip and pull to open. Replace all the cabinet and drawer hardware with easy pulls designs for seniors. You also should replace the doorknob on the bathroom door so that your senior loved one can easily open and close the door and won't get stuck in the bathroom.

Senior Safety: More Lighting

As seniors start to develop low vision all the lighting in the house will look dim to them. Senior safety is even more important now. In the bathroom, you should upgrade the light fixtures so that they give off as much light as possible. You also may want to add a window or a skylight to let in more natural light. The lights should be soft but bright and the switches should be easily accessible for your senior loved one. Smart lights are also a great idea or lights plugged into a smart plug so your senior loved one can turn them on just by telling the lights to go on.

If you or an aging loved-one are considering hiring a

Senior Care in Bloomfield, PA

, please contact the caring staff at In-Home Quality Care today. Serving the Greater Pittsburgh Area since 1990! Call 412-421-5202