Senior Home Care Tips For Places To Cool Off This Summer
June 22, 2023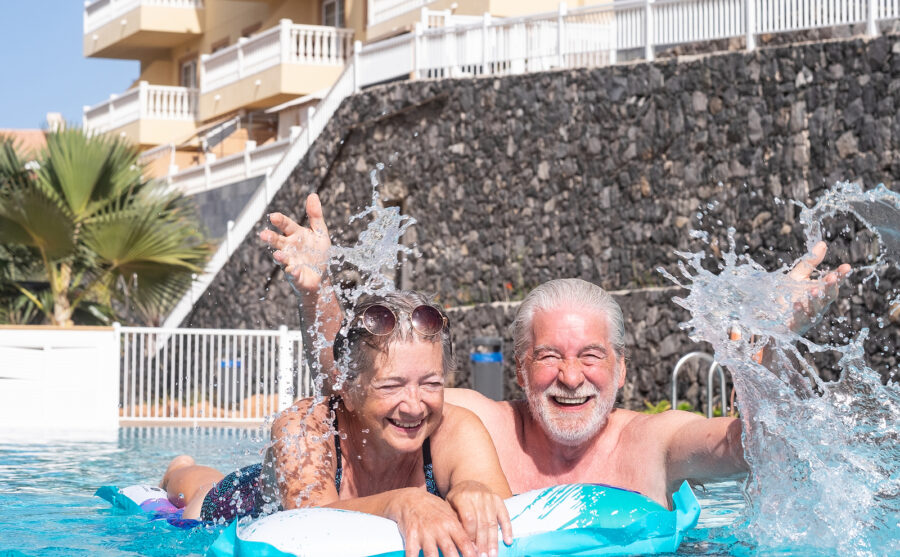 The weather is heating up, and for seniors that can mean finding someplace cool where they can spend time. If seniors don't have air conditioning or they don't have reliable access to air conditioning, the best way that they can stay cool is to spend some time in a place that is cool and has plenty of things for them to do. Senior home care can help seniors stay cool when the weather is really hot.
The Senior Center
Almost every city or town has a senior center. The senior center is a place for seniors to gather. Typically a senior center will offer things like study groups, arts and activity classes and groups, book clubs, knitting and crafting clubs, exercise classes, and much more. Because the senior center is made to cater to the needs of seniors, it will always be kept at a good temperature for seniors.
In the winter the heat will be on high to keep seniors warm and in the summer it will be air conditioned to make sure that seniors are able to keep cool. Spending the afternoon or the day at the senior center will give seniors some of the socialization they need and keep them cool.
Museums or the Aquarium
Summer is a perfect time for seniors to visit local art, anthropology, or science museums. School will be on summer break, so seniors won't have to deal with a lot of people being at the museums or the aquarium. Spending time at the museums in town or at the aquarium is the perfect way for seniors to spend a summer afternoon.
They can get some healthy exercise by walking around in a safe environment and stay cool while they're doing it. Many seniors have never been to the local museums in their town, so spending time there on a hot summer day is a great way to learn more about local history and enjoy some great art.
The Mall
Spending a hot day at the mall can be a lot of fun for seniors, although they should have a senior home care provider go with them so that they aren't alone. Seniors can get their daily steps walking around the mall window shopping. Or they can shop for household goods, clothes, or gifts at the stores in the mall. Seniors can even meet friends for a delicious lunch at one of the restaurants in the mall or enjoy a quick lunch at the food court with their senior home care provider.
Movie Theaters
There's nothing like going to the movies on a hot summer day. The crisp air conditioned air will help seniors stay comfortable as they enjoy snacks and some of their favorite movies. Many older theaters show older movies or classic movies during the day for relatively cheap. Be sure to ask about audio headsets for seniors that have trouble hearing.
If you or an aging loved one are considering hiring Senior Home Care in Pittsburgh, PA, please contact the caring staff at In-Home Quality Care today. Serving the Greater Pittsburgh Area since 1990! Call 412-421-5202