Senior Home Care Gives Seniors A Better Qualify Of Life
July 22, 2022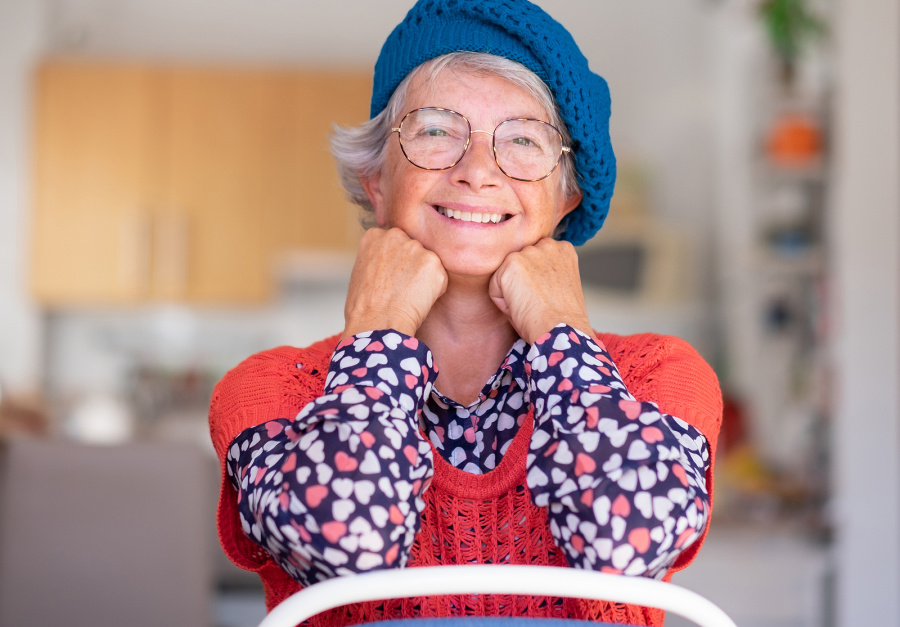 Many seniors struggle with good mental health as they get older. Getting older can be a very difficult transition for your senior parent, especially if they have lost their spouse or partner. It's very common for seniors to feel like they have no reason to get up in the morning. Aging in place is supposed to help seniors have a good quality of life. And it can go a long way toward making seniors happy and healthy. But sometimes seniors need a little help making sure that their quality of life stays good. Senior home care can help with that.

How Senior Home Care Improves Quality Of Life
Seniors who have senior home care have a better quality of life because they don't have to struggle to do things like take care of the house, cook healthy meals, and make sure that their environment is safe and happy. When seniors are aging in place in an environment where they feel good and they are safe that gives them the freedom to focus on finding purpose and joy in life. Some of the other things that seniors can do to improve their quality of life are:

Volunteer
Volunteering to help others is a wonderful way for seniors to find purpose and improve their quality of life. Seniors have so much to share with others and they can make a big difference in the world by sharing their talents, skills, and knowledge. Whether it's volunteering to mentor young people, teach a business class, or help new moms learn how to care for their babies there are lots of volunteer opportunities for seniors. Talk to your senior parent about finding a volunteer opportunity they can get excited about that will get them out of the house and connecting with people.

Adopt A Pet
Adopting a senior pet is a fantastic thing for seniors to do. Senior pets are the best choice for seniors because they usually have lower energy levels and are already trained. Puppies and kittens can be too high-energy for seniors. But there are always lots of senior dogs and cats who need homes in shelters. A pet will give your senior parent unconditional love, purpose, and a valuable companion.

Do Something They Always Wanted To Do
Has your senior loved one always wanted to write a novel? Make a quilt? Make pottery? Whatever your senior loved one's secret dream has been all these years now is the time for them to try it. Talk to your senior parent to find out more about what kind of things they have always wanted to do but have never allowed themselves to do. Give them permission to try new hobbies or start doing a hobby they gave up a long time ago.

Reconnect with Family And Friends
Good relationships with family and having friends will improve your senior parent's quality of life by giving them love, friendship, social connection, and purpose. Help them find old friends or mend old fences with family members.
If you or an aging loved-one are considering hiring Senior Care in South Side, PA, please contact the caring staff at In-Home Quality Care today. Serving the Greater Pittsburgh Area since 1990! Call 412-421-5202