Senior Home Care Appreciation on National Senior Citizens Day
August 15, 2023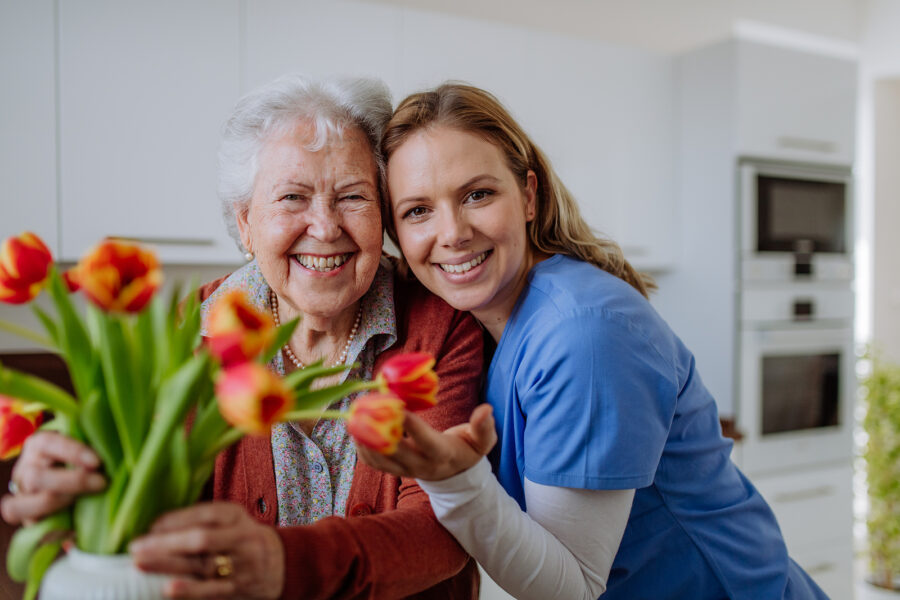 With National Senior Citizens Day approaching, you want to do something special for your mom. What are some of the best gifts for older adults to thank them for being your support and mentor for so many years?
Refresh Her Room
As you get older, tasks like painting are harder than they used to be. Even if you have balance and stamina, standing on a ladder while painting over your head can be tough.
Refresh one of your mom's rooms for her. Paint walls and trims, add some plants for greenery, and hang some art on her walls.
An E-Reader
If your mom likes to read, an e-reader is a great gift. Load it with some free books you think your mom might like using a service like BookBub and purchase a few books from her favorite author.
As an e-reader can hold hundreds of books at a time, your mom will have plenty of options. Plus, most libraries have books for e-readers that she can borrow online and not have to go to the library.
A Doorbell Camera
If your mom isn't comfortable answering her door, a doorbell camera is ideal. The person at her door is on camera and a two-way intercom allows her to talk to that person without having to unlock or open the door. This is a big help if she has a senior home care provider, too.
You also have access to her camera if you have the app. You'll get alerts when someone rings your mom's doorbell, allowing you to interact with the person at the door if needed.
Smart Speakers
A smart speaker is a handy piece of technology as it can do so much. Your mom can tell it to play any music she requests. She might want to take a trip back in time, and with the free streaming service iHeartRadio and old "Classic American Top 40 With Casey Kasem" broadcasts, she can listen to countdowns from the 1970s and 1980s as much as she wants.
She can use her smart speaker to turn on her lights, her TV, and any compatible smart appliances. It can read the ingredients and steps involved in a recipe to her as she prepares it. Her speaker can play world and local news stories, weather, or play an audiobook.
Dinner
Your mom may love having her grandchildren, children, nieces, and nephews around as much as possible. Why doesn't everyone bring one of your mom's favorite dishes and treat her to a potluck dinner? Bring some games or movies and make a full afternoon of socializing and eating together.
How About Having Caregivers to Help Out?
Senior home care can be a great gift to last all year. Instead of struggling with certain daily routines, your mom has the companionship and assistance she desires. She remains independent without stress and anxiety. Talk to a senior home care specialist about the availability of services in your mom's town or city.
If you or an aging loved one are considering hiring Senior Home Care in Edgewood, PA, please contact the caring staff at In-Home Quality Care today. Serving the Greater Pittsburgh Area since 1990! Call 412-421-5202