How Can You Help Your Senior with Balance Issues?
May 18, 2022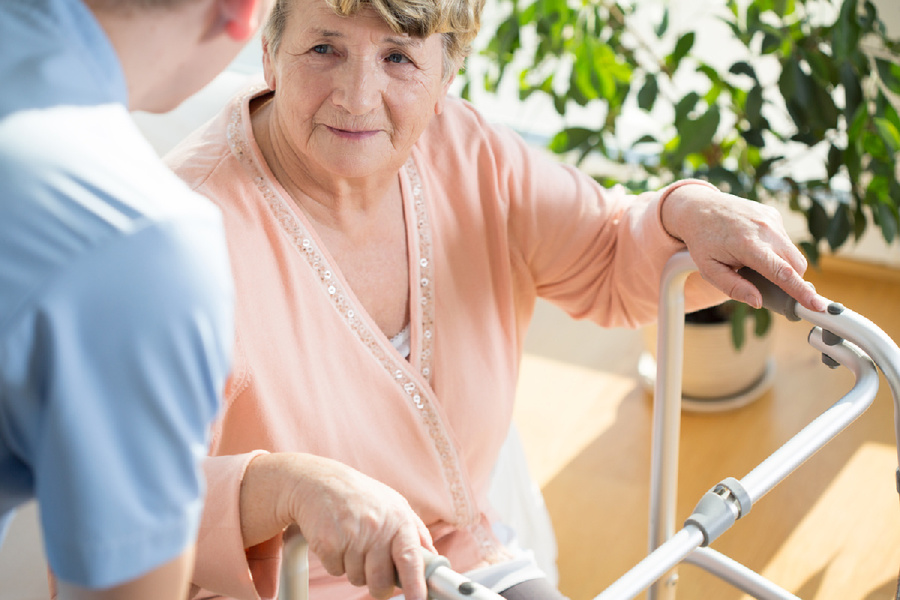 Balance concerns can be terrifying for your elderly family member. Some people find balance problems and what they can lead to so frightening that they avoid any movement at all. Over time, that can cause your elderly family member to have even bigger problems. So how can you and your senior care provider help your senior to deal with what she's experiencing?

Work with Her Doctor

The first step when your elderly family member is dealing with issues around her balance is to talk with her doctor. Figuring out the underlying cause of the balance problem is essential. If the problem is fixable, then it's important to take action to do just that. Sometimes balance issues are a result of medications that your elderly family member takes for other conditions, for instance. Having her doctor's help means that you and your senior get an accurate understanding of what's going on.

Increase Her Activity Levels

Assuming that your senior's doctor says it's okay for her to move more, that's a great way to help her improve her balance. Finding activities that your elderly family member enjoys helps to ensure that she'll stick with that activity. Walking is great for balance, but other ideas can include tai chi, yoga, and Pilates. If it's been a while since your elderly family member exercised regularly, she should start out slowly and build up her activity level. Check-in with her doctor to make sure that she's doing as much as she should without overdoing it.

Help Her to Feel Safer

Home modifications are a great way to help your elderly family member to deal with balance issues. Adding grab bars in places she's likely to need them is a solid idea. Prioritize areas where she's most likely to have additional balance concerns, like in the bathroom. But grab bars can really go anywhere and they give your senior a way to stabilize herself.

Find Assistive Devices She's Willing to Use

Assistive devices are tools, not a way to make bigger problems for your senior. The problem is that so many aging adults avoid using assistive devices because they make them feel old or feel as if they're frail. The key is to make sure that your elderly family member is knowledgeable about her chosen assistive device and that she's willing to use it regularly. It may not be something that she needs forever, and it can help her to avoid a fall.

Hire Senior Care at Home

Home care providers are another tool your elderly family member may be reluctant to avail herself of, but they can make a tremendous difference for her safety at home. Balance issues are something that your senior may be dealing with for a long time. Having senior care at home providers staying on top of tripping hazards and assisting with mobility concerns can make those problems with balance, less prevalent in your senior's daily life.

Balance problems don't have to keep your senior stuck in her favorite chair. With the right help, your elderly family member can live a full and happy life, safely.

If you or an aging loved-one are considering hiring Senior Care in Fox Chapel, PA, please contact the caring staff at In-Home Quality Care today. Serving the Greater Pittsburgh Area since 1990! Call 412-421-5202