Live-in Care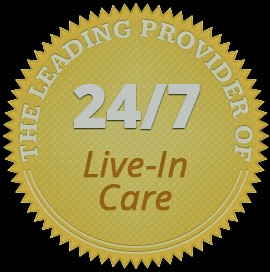 Live-in care is a cost-effective way of providing around-the-clock services to individuals who prefer to remain at home and don't want to go to a facility. Personalized care is provided to allow seniors to remain safely, securely, and comfortably in their home. In-Home Quality Care has specialized in live-in care since 1990.
Our compassionate Caregivers provide 24-hour care around-the-clock assistance and companionship in the security and privacy of your own home. Your caregivers are matched to you by personality along with life and work experience. They are present day and night to provide professional, reliable and compassionate care.
In addition to quality care, we also ensure continuity of care. You don't have to worry about frequent changes in caregivers—having to get acquainted time and again. Central to our live-in care option is this commitment to consistency. At In-Home Quality Care, we strive to make our services affordable and accessible to everyone.
Because the caregiver stays in the home for several consecutive days, we require that live-in caregivers are provided with a private space for sleeping and downtime, have access to facilities for bathing and personal hygiene, and have meals covered for them.
There are a variety of situations that live-in care may be an appropriate solution. For example, seniors and families that have some of the following concerns:
Dementia or Alzheimer's.
Dementia and memory deficiencies are very common issues as we age. Individuals who have been diagnosed with Alzheimer's typically respond best in a well-known environment with consistent and familiar caregivers. Most need extended hours of care in order to remain healthy and safe at home.
Trouble remembering medication.
"Did you take your medicine today?" If you are unsure that medications are being taken at the appropriate time during the day or missed altogether, you should know that live-in care can eliminate that anxiety. Our quality caregivers will remind you when to take your medicine so dosages aren't forgotten or repeated.
Unsteadiness or a fear of falling.
Worrying about falling can lead to inactivity, which makes your muscles atrophy, which increases your risk for a fall! With live-in care, you always have someone there to assist when necessary, so you can feel confident to be as active as you can.
Loneliness or a fear of being alone.
No one should experience that empty feeling of loneliness or the fear of being alone. A caregiver from In-Home Quality Care can provide a compassionate companion in the comfort and safety of your home.
Is Live-in Care Really Right for Me?
Still wondering whether live-in care is the choice for you? Here are answers to some common questions.
Can I afford live-in-home care?
Long-term care can be expensive. Since 1990, In-Home Quality Care has built a reputation for offering quality services at affordable prices. Contact us to see if live-in care is an option for you.
What if I live in an assisted-living community?
If you are being told that, your care needs have increased beyond what is suitable for the assisted-living facility, and you don't want to move, an additional caregiver may be an option. Contact us to see if we can provide a relevant solution.
What if I don't like my caregivers?
We know that it can be difficult to adjust to receiving help and/or to a caregiver in your home. Whether there are small issues that can be easily addressed, bigger problems and/or personality mismatches, we will work with you to resolve the problem or change the Caregiver. Please, don't ever hesitate to notify us if you have any questions or concerns. We won't be happy unless you are happy!
If live-in care sounds like a good fit for you, contact us, and we'll personally review all the details about how it works. We'll also provide a complimentary, no-obligation home assessment.
At In-Home Quality Care, we're committed to honoring and celebrating the lives of our clients in the security that home provides. We understand the importance of remaining in your home and aging in place. Your home provides many fond memories from the past, and we want to help you safely stay in your house.
Recent Blog Posts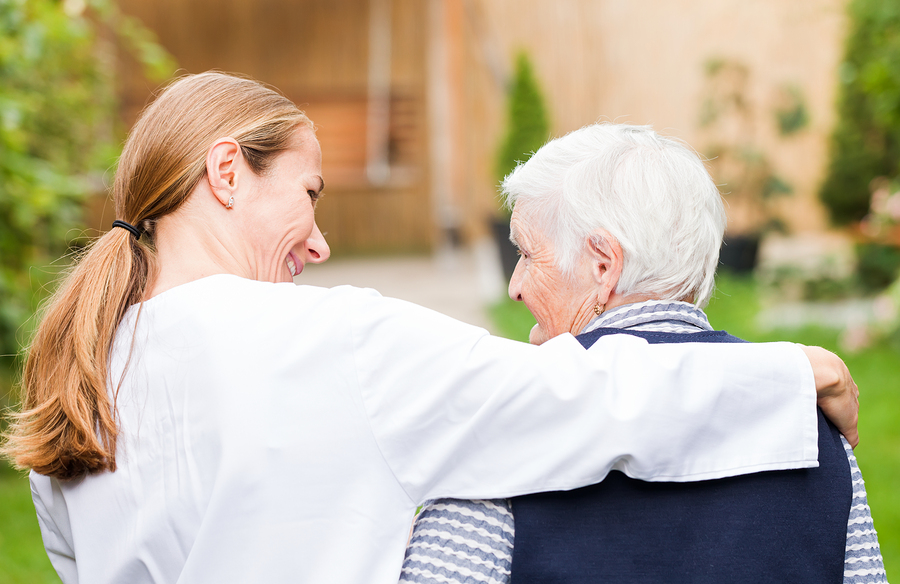 Eight Movies That Showcase the Bond Between Caregivers and Clients
January 25, 2023
Making the decision to get outside care can be difficult. Help your mom ease into Elder Care in Shadyside, PA with these eight movies.
read more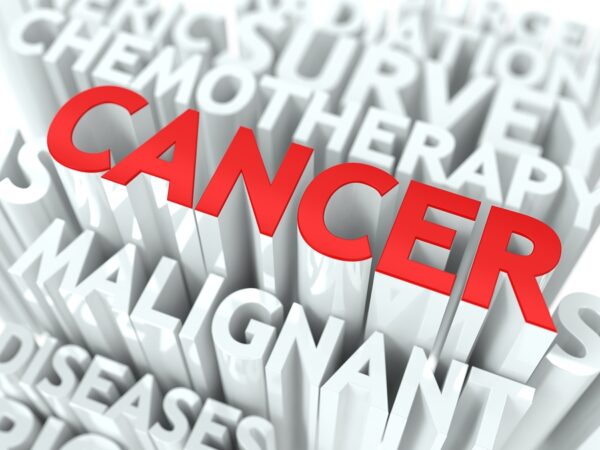 February National Cancer Prevention Month
January 20, 2023
February is Cancer Prevention Month. Learn more about preventing cancer in your senior loved one with Home Care in Fox Chapel, PA.
read more