In-Home Care Advice to Prevent Seniors from Falling
May 12, 2023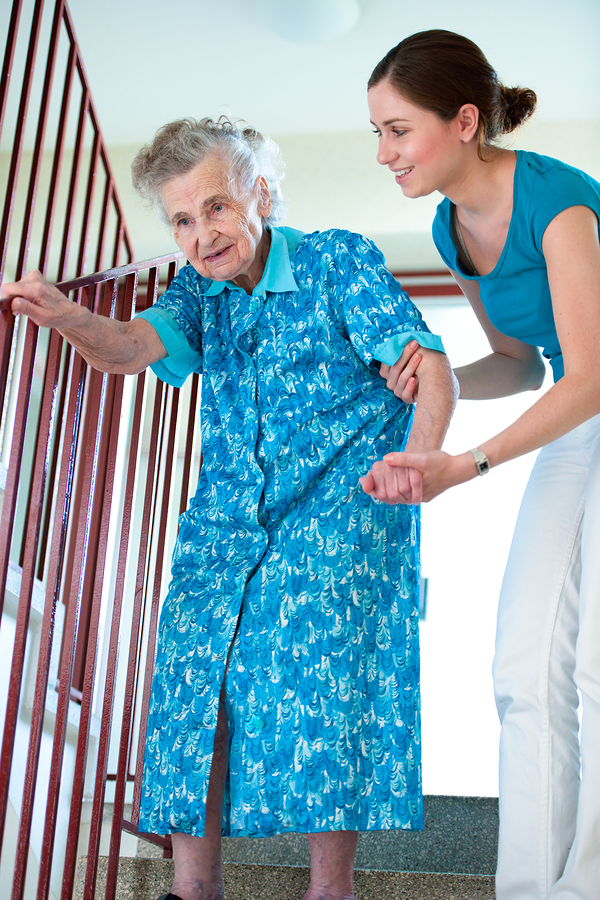 One out of four older adults falls annually, but less than half will consult a medical expert. This is according to recent statistics by the Centers for Disease Control and Prevention (CDC). Slips and falls are the leading cause of injuries among adults over 65, resulting in cuts, hip fractures, and severe head and brain injuries. If an older loved one falls and medical attention is delayed, the repercussions can be fatal.
However, in-home care professionals can mitigate such scary scenarios by improving your home's safety and overall quality of life.
Although not all falls cause serious injuries, they can cause seniors to avoid certain activities out of fear they'll fall again. Whether it is a rickety stairway, slippery floor, or electrical cords, the best way to keep your loved one safe is to create a safe living space. In-home care professionals recommend the following solutions to mitigate falls at home.
Clean Up Clutter
Keeping your home clean and tidy is the easiest way to maintain safe premises and prevent falls. Clear all the clutter, such as old magazines, boxes, and toys, if there's a child. The last thing you want is to come home to find your loved one on the floor because of items lying around. In-home care providers help with day-to-day activities like cleaning, giving you peace of mind knowing your senior can move around safely.
Remove or Repair Tripping Hazards
Some fixtures around the house can increase the risk of falls, resulting in back pain and other injuries. If you are the primary caregiver of an older loved one, examining every hallway and room is advisable. This allows you to detect slippery throw rugs, loose carpets, and floorboards that stick up. Repair or replace these items to minimize the risk of falls and subsequent hazards. Although there are many causes of falls, an in-home care service can provide round-the-clock services to mitigate scary scenarios following an accident.
Install Handrails and Grab Bars
Older adults over 65 may experience mobility issues from a previous fall, health complications, or age. However, installing bars or handrails in areas with a high risk of falls, like the bathroom, can increase the overall safety of your premise. Have an experienced family member or handyman help with installation if necessary, and ensure everything is in tip-top condition to avoid accidents in the future.
Install Proper Lighting
It is not a surprise that many people lose the power of their eyesight with age. This is often the case for people over 65 years, which increases susceptibility to falls in poorly lit areas. If your home has dim lighting, an older adult can easily trip on furniture, stairs, and other times. In addition, extremely bright light is not a good option as it weakens the eyes and worsens the situation. Before replacing light fixtures around the house, consult a professional to ensure you get the best fixtures with moderate lighting.
Fall prevention means injury prevention. While the list is not limited to the ones listed, working with a reputable in-home care service allows you to leverage their extensive experience and experience to prevent surprise medical expenses.
If you or an aging loved one are considering hiring In-Home Care in Oakland, PA, please contact the caring staff at In-Home Quality Care today. Serving the Greater Pittsburgh Area since 1990! Call 412-421-5202