How Alzheimer's Care Differs From Senior Care
December 15, 2022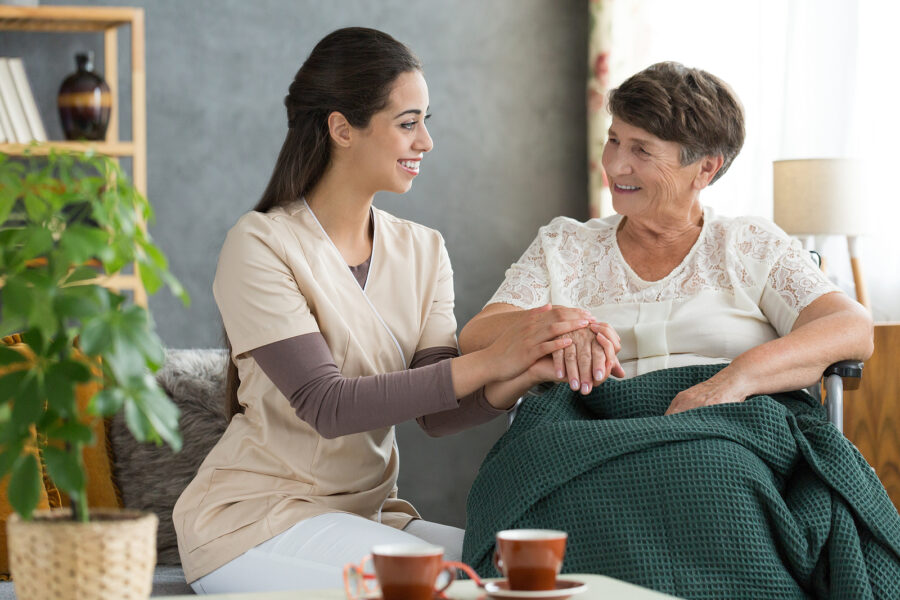 Various types of senior care are available to meet the needs of seniors who want to age in place. Each type of senior care is different and adapts to the individual needs of seniors. Seniors who are provided with the level of care they need can age safely and comfortably at home. Alzheimer's care is specialized care for seniors in all stages of Alzheimer's. With specialized care, aging safely and happily at home can be accomplished by seniors with Alzheimer's. A few things that make Alzheimer's care different from standard senior care are:
Training
The caregivers that provide Alzheimer's care for seniors have extensive training in de-escalation, conflict resolution, and redirection. Caregivers learn to look for physical signs of conditions like hunger, fatigue, and thirst. Because seniors may not recognize or express these cues themselves. This extra training makes a big difference in providing quality care for seniors with Alzheimer's.
Experience
Secondly, experience caring for seniors with Alzheimer's is invaluable. Caregivers that specialize in Alzheimer's care have it. Their years of experience gives them the good judgment and insight to size up each unique situation. They can ensure that the seniors they care for are provided with the best support at that moment. That experience also helps them recognize when seniors may seem off or start to experience more rapid decline. By doing this, they can then alert the senior's family members and doctor that the senior might need an exam or assessment.
Holistic Approach To Wellness
Caregivers that specialize in Alzheimer's care take a holistic approach to wellness. Likewise, they are committed to helping seniors with Alzheimer's live their best lives at home. They know that seniors with Alzheimer's often do better in their familiar homes, where they have years of routine and familiarity that help them feel grounded and secure. Their approach to care will help seniors with Alzheimer's live comfortably at home for as long as possible.
Respite Care
Alzheimer's care is also respite care for family members caring for a senior parent with Alzheimer's. Family members can take a break for a day, a couple days, or even a week, so they can step back and focus on their other responsibilities, like their children or their work. Sometimes caregivers just need a break. With an Alzheimer's care provider taking care of their senior parent, they can take whatever break they need, knowing that their senior loved one is getting the best possible care and safe and sound at home. If you need respite care call to find out more about Alzheimer's care today.
If you or an aging loved one are considering hiring Alzheimer's Care in Oakland, PA, please contact the caring staff at In-Home Quality Care today. Serving the Greater Pittsburgh Area since 1990! Call 412-421-5202