Simple Walking Tips for Seniors
June 25, 2022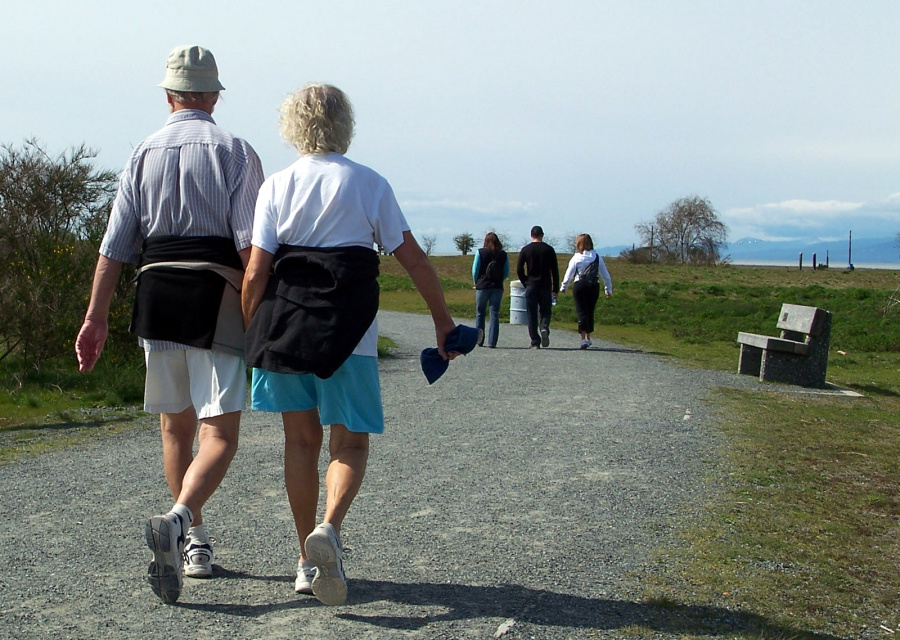 Elderly parents who live alone might be a source of anxiety for you. Every life stage has unique challenges, but you want your loved one to be as happy and comfortable as possible. Home care may help even if you live nearby. You and your loved ones may live longer and healthier lives due to this kind of treatment. One thing that will help your seniors retain a quality of life is moving around every day and getting them out to walk.
When you don't live near your parents, you may question their lifestyle and wonder if they are moving around enough. Even if you live with your elderly loved one, you may be wondering how you can help them walk around more.
Walking is an excellent way for seniors to stay active and take in the sights, sounds, and fragrances of the outdoors without becoming bored. Those who engage in mild physical exercise may also reduce their chance of developing diseases such as coronary artery disease, Type 2 diabetes, cancer, and stroke. The following safety tips will help your elderly loved one avoid accidents, injuries, and other problems when out for an evening jog in the neighborhood or on a nearby path. These tips can be given to in-home care professionals who may help a senior stay safe during the day.

Research the Weather Before They Go for Walks

Your loved one should avoid walking on days when the weather is excessively hot or too cold. As the temperature rises, so does the danger of dehydration and even heat exhaustion. Cold weather might cause stiff joints and heart difficulties for your loved one. If it's going to rain, your loved one should avoid going for a stroll since they're more likely to slip and fall, leading to more severe injuries, including broken bones, trauma, or infection.

Ensure a Senior Is Wearing the Right Clothes

Your loved one should be able to walk freely in clothing that fits appropriately and is comfortable for them. Your loved one's clothes should match the weather conditions. In the spring and summer, shorts and capri pants are okay, but your loved ones may freeze if they wear these clothing items in the winter. The chance of falling increases if you go about in shoes that don't fit correctly. Before selecting a pair of walking shoes for a loved one, be sure to get their foot measured. It's an excellent solution if you and your loved one regularly walk for fitness, but you feel the need for a break now and then to hire a home caregiver to cover the duties.

Don't Let Them Go Alone

Have a friend or family member accompany your loved one for a stroll in town, a park, or a nearby trail. Your parent may suffer an accident while walking alone and not call for help in time. Dementia and Alzheimer's patients need to exercise, but because of their memory issues and inability to make wise judgments, they may lose track of where they reside or find themselves in potentially hazardous circumstances. As a caregiver, encourage your loved one to walk with a trusted companion and emphasize the significance of carrying a phone and wearing identification. Hiring a professional in-home caregiver might be an excellent option when it comes to ensuring that a loved one is getting the exercise they need.
If you or an aging loved-one are considering hiring Home Health Care in South Side, PA, please contact the caring staff at In-Home Quality Care today. Serving the Greater Pittsburgh Area since 1990! Call 412-421-5202