Meaningful Modifications to Make Throughout Your Parent's Bathroom to Improve Bathing Safety
December 27, 2018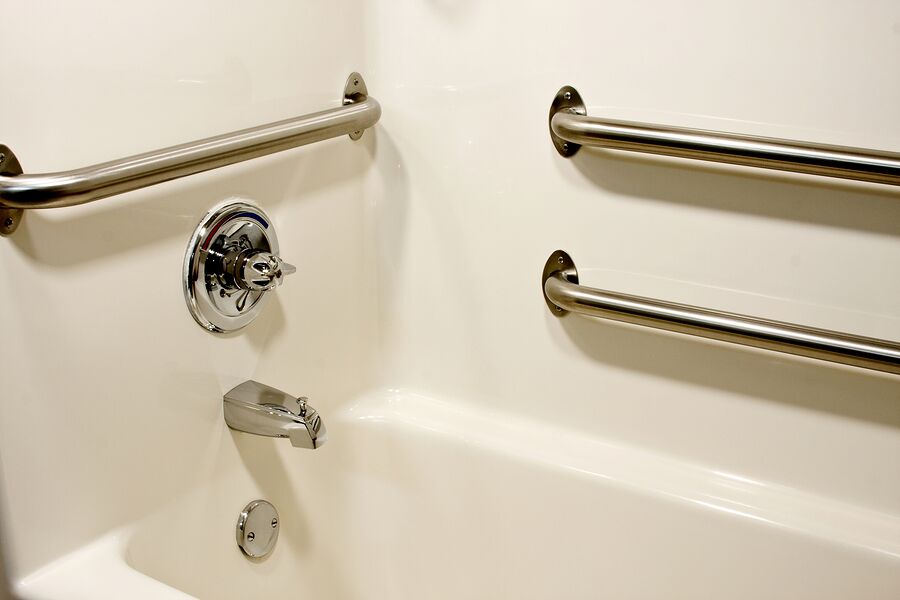 Safety is a top priority when you are a family caregiver.
Helping your elderly loved one go through their daily life in a more secure way is an important step in preserving their independence and helping them to age in place.
For many elderly adults, one of the first personal care tasks that become challenging with age is bathing. Many physical challenges, as well as cognitive functioning decline, can make it more difficult for your elderly parent to complete the steps of bathing in a way that is safe and effective without help.
Fortunately, there are meaningful modifications that you can make to your parent's bathroom that can improve their bathing safety and help them to preserve more of their bathing independence, even if they still require assistance from you or a senior care provider. Not only does this help them to avoid potentially devastating injuries, it also helps to support mental and emotional health and well-being as they feel more in control, and less in need of constant help.

Some meaningful modifications you can make throughout your parent's bathroom to improve bathing safety include:
-Slipping is a leading cause of falls and other injuries in the bathroom. Consider replacing a traditional tile or laminate flooring with a textured version. This greatly reduces how slippery the surface is, even when it is wet or has bath products on it. Be aware that texture floors tend to be more difficult to keep clean, so it is important to take care of these surfaces effectively.
-Install grab bars throughout the bathroom and shower. Be sure these bars are installed properly and are rated to support your senior's weight. Having it these throughout the room allow your parents and navigate the space more confidently, and also reduces the chances they will reach out and grab something unstable such as a towel rack that could break off the wall and increase the risk of a fall
-Consider replacing a conventional bathtub with a walk-in version. Many companies offer bathtubs that are designed specifically for elderly adults with mobility issues. These feature a very low rise and a door that allows your parent to step in rather than climbing in. Many of these baths also feature soothing and helpful features such as jets that can soothe aching muscles and joints
-Include a bath bench or chair so your parent can sit while showering rather than trying to maneuver their body in challenging ways to get clean.

Promoting independence for your aging loved one is one of the most meaningful and beneficial things you can do in your role as a family caregiver.
Everyone deserves to feel like they have control over their lives, and are able to live the lifestyle that is right for them. The challenges and limitations your senior faces as a result of getting older should not take this away from them.
By including senior care in your care approach for your parents, you are able to give them back this control and help them to feel more like themselves on a daily basis. The service is provided by a senior home care services provider are specifically tailored to your aging loved one to ensure they get what they need when they need it. This can give you peace of mind and allow you to focus more of your energy and attention on your relationship with your senior rather than just fulfilling their care needs.
If you or an aging loved-one are considering hiring

Home Health Care in Oakland, PA

, please contact the caring staff at In-Home Quality Care today.
Serving the Greater Pittsburgh Area since 1990! Call 412-421-5202