Home Care Tips to Help Seniors Stay Positive During Downsizing
September 6, 2023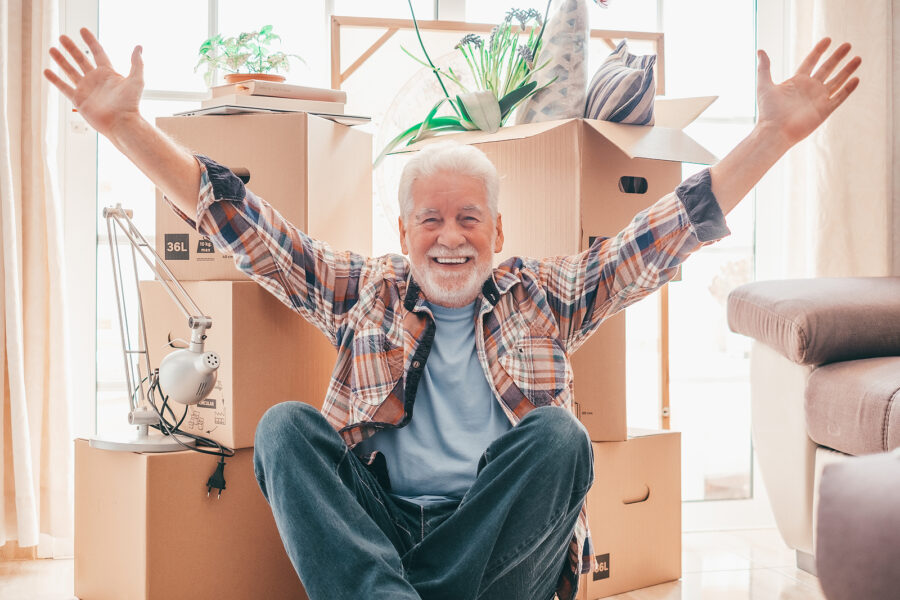 To help seniors deal with the feelings of downsizing, loved ones, and the home care team need to be kind and considerate. This is because this change can be especially hard for them. Seniors often have strong feelings about their belongings, their houses, and the memories they hold. Keep reading to learn some ways to help older people deal with the feelings that come with downsizing.
Open Communication
Talk to seniors about downsizing openly and honestly. This helps them understand why the change is needed and makes them feel more like they have a say in the choice. Make sure to give them plenty of time to have all their questions and concerns addressed.
Plan Ahead
Start the downsizing process early so seniors can deal with their feelings and make decisions at their own pace. Trying to speed up the process can cause more stress and worry. The home care team is integral in this process by working consistently with seniors each day. This way, they can divide the tasks into smaller parts and have someone to talk to about the process along the way.
Respect Their Feelings
Validate their feelings and tell them they're understood if they are sad or worried. Tell them what they feel is normal, and their support team will help them through it.
Remain Positive
Focus on the good things about downsizing, such as a smaller living area that is easier to care for, less work to do, and the chance to make new memories.
Include Them in Decisions
Give seniors more power by letting them take part in making decisions. Ask them what things are most important to them and what they want to keep. This makes them feel like they are in charge and part of the process.
Preserve Special Things
Work together to find and set away special things that remind them of good times. Loved ones might even help them make a memory box or a place to show off these treasured items in their new home.
Stay Connected
Moving to a new place can make seniors feel alone, so loved ones should do what they can to help them stay in touch with their friends. They should also encourage friends and family to see, call, and connect with seniors online. A home care aide can also help by providing consistency and socialization.
Plan a Familiar Layout
When setting up their new living place, try to copy some things from their old home that they liked. This can help them feel more comfortable and relaxed in their new home.
Celebrate New Starts
Throw a small party or get-together to mark the beginning of this new chapter. Think of the move as a chance to try new things and go on new trips, not just as a loss.
Be Patient
Know that getting used to a new place to live takes time. Be patient and support seniors as they get used to their new surroundings.
By handling the downsizing process with empathy, respect, and a focus on the senior's emotional well-being, loved ones and the home care team can help them move into their new living situation more easily and with a more positive attitude.
If you or an aging loved one are considering hiring Home Care in Pittsburgh, PA, please contact the caring staff at In-Home Quality Care today. Serving the Greater Pittsburgh Area since 1990! Call 412-421-5202