Home Care: Six Examples of Situations When 24-Hour Home Care Makes a Difference
August 27, 2021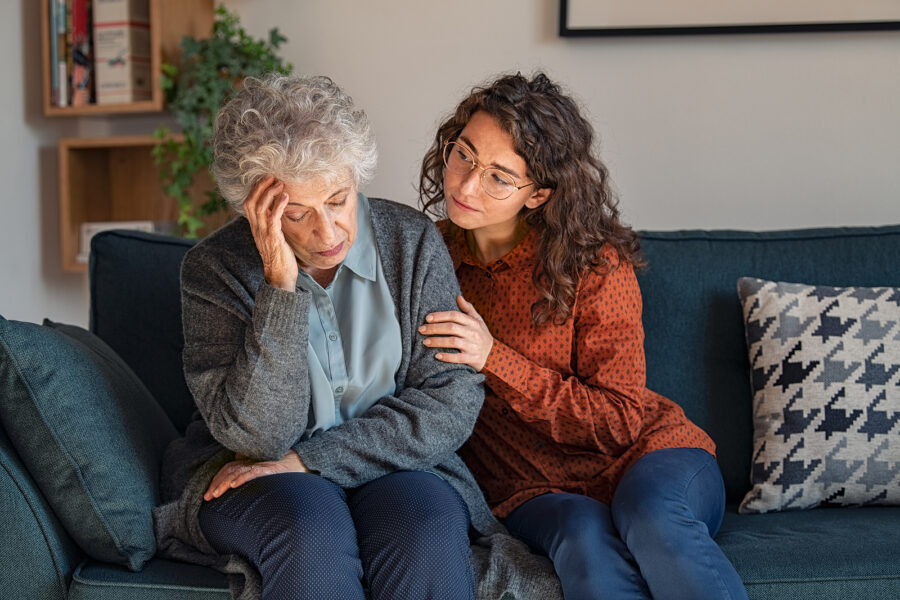 Home Care: Have you ever thought about the different ways 24-hour home care can make a difference in your parents' lives? Here are six situations when caregivers are helpful.
Home Care: Sundowning
Some health conditions, such as dementia, often lead to other conditions like sundowning. With sundowning, your dad becomes agitated at night or early in the morning. When the rooms in his home have dimmer lighting and more shadows, it worsens.
He may not realize he should turn on the lights before the sun starts to set or until it's higher up in the sky. With 24-hour care, he has a caregiver with him to help him through the delusions, paranoia, and anxiety that comes with sundowning.
Recovering From a Fall or Illness
Your mom fell and broke her leg. She's struggling with movements around the home on her crutches. She wakes up in the middle of the night needing someone to bring her another prescription pain killer. If she has to go to the bathroom, it's a challenge for her to use her crutches when she's still sleepy.
Arrange 24-hour home care and have caregivers with her throughout the day and night. She'll have caregivers by her side at all hours, even in the middle of the night.
Wandering With Alzheimer's
Your dad has Alzheimer's and started wandering. He walked away at night while you were in bed. While you're happy he's safe, you're also worried.
If wandering is an issue, sometimes alarms and deadbolts are not enough. With 24-hour home care, you're able to sleep. A caregiver is awake and makes sure he stays in the house. You get a full night's sleep and never have to worry about him walking off.
Pressing Business Meetings
You have an important business meeting to attend. You have to be there in person, but you can't bring your mom. It's going to require an overnight stay, so someone needs to be with your mom while you're away. With 24-hour home care, you don't have to skip the meeting and stay home.
Living Alone is Lonely
Your dad lives alone. He's often complaining about being lonely. His doctor suggests he has mild depression and would benefit from having someone with him all of the time. With 24-hour home care, he has caregivers with him if he wakes in the middle of the night and wants to talk.
Home Care: Upcoming Vacations
Your spouse wants to go on a vacation. It's time for the two of you to have some time alone, but you can't leave your parents for that long. Hire 24-hour home care to help them while you're away.
Arranging 24-hour home care services is easy to do. Call and ask to talk to a specialist. You'll learn more about schedules, services, and prices. From there, book caregivers for the hours they're needed.
If you or an aging loved-one are considering hiring Home Health Care in Greentree, PA, please contact the caring staff at In-Home Quality Care today. Serving the Greater Pittsburgh Area since 1990! Call 412-421-5202