What to Do about Anxiety When it Crops Up
March 7, 2019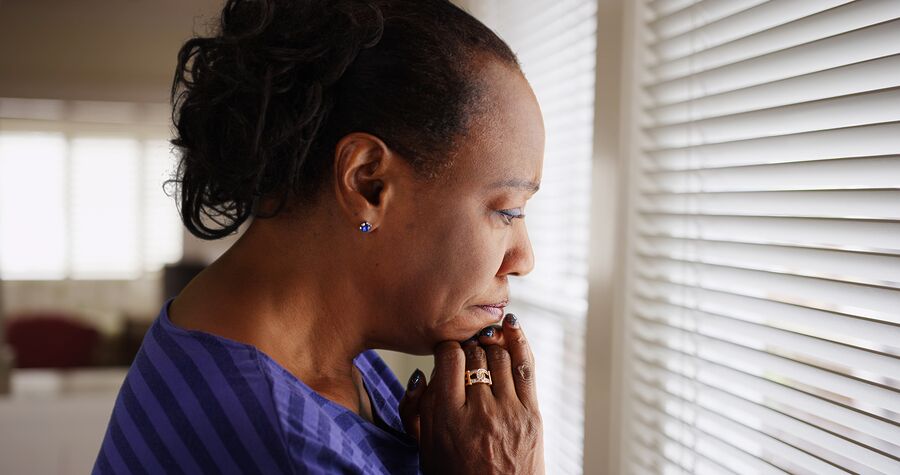 Anxiety is something that everyone experiences, but you might be finding that it shows up for you far more frequently now that you're a caregiver. Here's what you can do about it.
Learn to Recognize Your Early Signs of Anxiety
Anxiety is one of those issues that gives you signs for a long time before it rolls through as full-blown anxiety. You might start to experience appetite problems or a headache, for instance, and those might be your early warning signs that anxiety is brewing. When you can get really adept at recognizing your earliest signs of anxiety, you can do more to curtail that anxiety before it makes thinking clearly too difficult.
Remind Yourself You've Got This
If you let it, anxiety can convince you that you don't know what you're doing and that you're not cut out for this caregiving thing at all. You can handle just about anything that caregiving throws at you, even when it seems like you don't know what you're going to do. You care about your aging family member and that's what matters the most.
Practice Relaxation Techniques in the Moment
Anxiety creates tension. Even if you're not noticing it right away, your brain and your body are definitely noticing the tension that anxiety creates. Putting a few relaxation techniques in your arsenal helps you to reduce that tension before it takes over. Some of the techniques you might want to try could include meditation, deep breathing, and conscious muscle relaxation.
Get Proactive About Time Away
One of the relaxation techniques that you might be ignoring involves taking time away from caregiving. Hiring elderly care providers allows you to take time just for you. If you've been avoiding taking time away because you feel more anxious when you're not with your aging adult, taking time away can help you to get through those feelings.
Get Expert Help
If you're still having trouble managing your anxiety, it might be a good idea to talk with a therapist. Some therapists have quite a bit of experience helping caregivers to sort out their feelings and deal with the different issues that can arise because of caregiving. They can help you to find the right coping mechanisms for your situation.
Anxiety can sometimes be helpful to you, but more often than not it makes life more difficult for you as a caregiver. Take the time to learn what helps you to manage your anxiety more effectively. That's going to allow you to deal with your anxiety the right way before it takes over.
If you or an aging loved-one are considering hiring Home Care in Shadyside, PA, please contact the caring staff at In-Home Quality Care today.
Serving the Greater Pittsburgh Area since 1990! Call 412-421-5202