Home Care Services: Talk About Goals With Aging During American Heart Month
February 11, 2022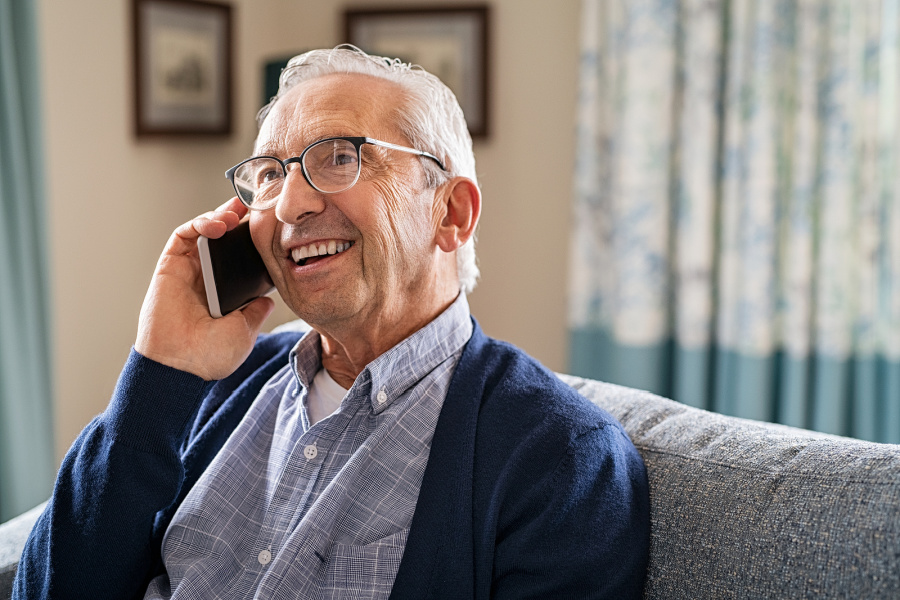 Home Care Services: Heart disease is the most prevalent health condition in the U.S. It's the leading cause of death in the U.S., accounting for a quarter of all deaths.
Whether your dad has heart disease or is at risk, February is American Heart Month and a good time to discuss his aging goals. A home care services provider can help with this.
Will His Home Work for Him as He Ages?
Is your dad's home going to adapt to the changes as he ages? Suppose he lives in an older farmhouse with bedrooms on the upper floors and the bathroom and living areas on the first floor. What happens if he is unable to climb up and down the stairs? Could you adjust the floor plan to move a bedroom to the main level?
Is his bathroom able to accommodate him if he struggles with mobility? Does he have a bathtub/shower combination or a shower unit? Would a shower chair fit in the stall or tub if he needed to use one?
What about the entry into his home? If he is diagnosed with congestive heart failure and experiences a loss of stamina, could he walk up and down the stairs to get into his house? Would he become housebound without help? Who is available to ensure he has companionship?
What Health Issues Are Found in His Family?
Family history often plays a part in health risks. If your dad's father, brothers, and uncles had heart disease, there is a higher chance that he will. He needs to talk to his doctor about his risks and how to lower the risk.
He may need to see his doctor more often for routine checks or learn how to monitor his blood pressure at home. If it's recommended, make sure he's able to follow instructions. He might need reminders to check his blood pressure each week or month, and you can ask someone to stop by and remind him.
Does He Choose Heart-Healthy Foods?
Does your dad focus his diet on heart-healthy foods? If he eats many processed foods and canned soups and pasta, he needs to change his habits. They're easier to prepare, but they're not the best choices. High sodium, saturated fat, and sugar levels are found in canned, processed, and frozen foods.
If he struggles to prepare healthy meals, arrange home care services. Have a caregiver take him shopping, help him read nutrition labels, and choose foods that provide the nutrition he needs. Arrange shopping assistance and meal preparation services by calling a home care expert.
If you or an aging loved-one are considering hiring Home Care Services in Oakland, PA, please contact the caring staff at In-Home Quality Care today. Serving the Greater Pittsburgh Area since 1990! Call 412-421-5202