In-Home Quality Care ~ Caregiver Of The Month June 2018!
July 27, 2018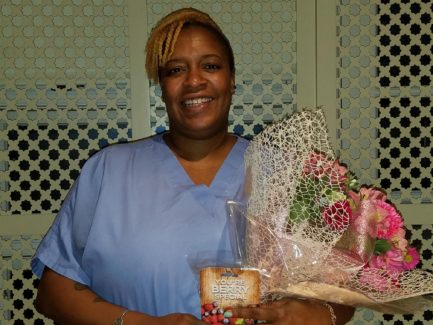 In-Home Quality Care would like to congratulate Katina Brown, recipient of the
June Caregiver of the Month Award.
Katina stepped up to do an emergency live-in case in June and did an amazing job.
She went in about 8 hours before the shift and the client was thrilled to have her.
Katina has gone above and beyond to provide a compassionate and
exceptional caring experience for her clients.
Katina truly makes a difference in the lives of those she cares for.
Thank you, Katina, and thank you to all of our great Caregivers at In-Home Quality Care!
In-Home Quality Care
Serving the Greater Pittsburgh Area since 1990!
Call 412-421-5202