Home Care: Meaningful Ways to Thank Caregivers During National Home Care & Hospice Month
November 19, 2021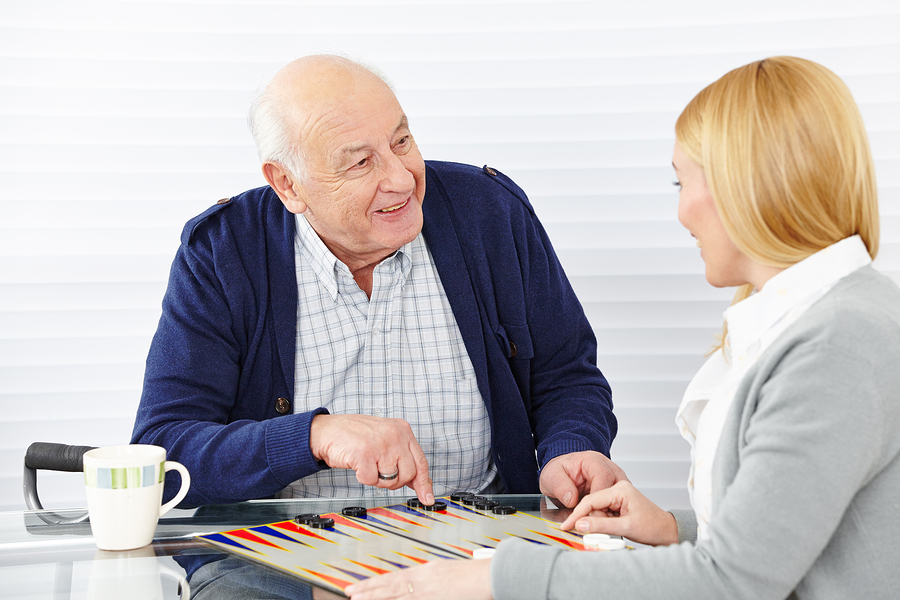 Home Care: Who helps your parents at home?
Is it you or another family caregiver? Do you split tasks up between siblings, grandchildren, or cousins? November is National Home Care & Hospice Month, making it a great time to focus on all the caregivers in your parents' lives.
How can you thank your mom's and dad's caregivers this month? Here are some of the best ways to thank them for all they do.
Home Care: Give Them a Day Off
Who helps your parents each day? If it's your sister, talk to her about having a day off. Book her a spa visit or get a gift card to stream movies all day. While she's having a day to herself, you'll step in and help out your parents. Offer the same day off to whoever takes care of your parents during the week.
Order or Prepare Dinner for Them
Your brother stops by each night to make sure your parents have dinner. Have a dinner prepared for him. He has less to do when he arrives and enjoys his favorite meal with your mom and dad. Do the same for a professional caregiver if your parents have home care assistance services.
Book an Overnight Stay at a B&B
Purchase a gift at an area B&B for the caregiver in your parents' lives. The one-night stay and morning breakfast is an excellent way for a caregiver to recharge. Make sure the B&B allows them to choose the date to use the gift. If add-ons are available, such as a picnic option, arrange things you know the caregiver would enjoy.
Take Them Out for a Meal
Ask the caregiver to pick a day or night that you can take them out to for a meal. Let your parents' caregiver or family member pick the restaurant. Ensure they know they need to order what they want and not feel obligated to choose the least expensive thing on the menu.
Write a Personal Thank You Note
You might not have the money to do anything elaborate. That's okay. A heartfelt, handwritten thank you note will mean a lot to the caregiver in your parents' lives.
Home Care: Take Time to Thank Yourself
Home care assistance is a vital service if you're the family caregiver and never have time to yourself. Thank yourself for all you do by arranging respite care through a local home care agency. Your parents have home care assistance services keeping them safe and happy. You have a chance to take time off and do all the things you've been delaying.
If you or an aging loved-one are considering hiring Home Care in Greentree, PA, please contact the caring staff at In-Home Quality Care today. Serving the Greater Pittsburgh Area since 1990! Call 412-421-5202