Home Care Assistance Can Help Seniors with Decreasing Bone Density
March 24, 2023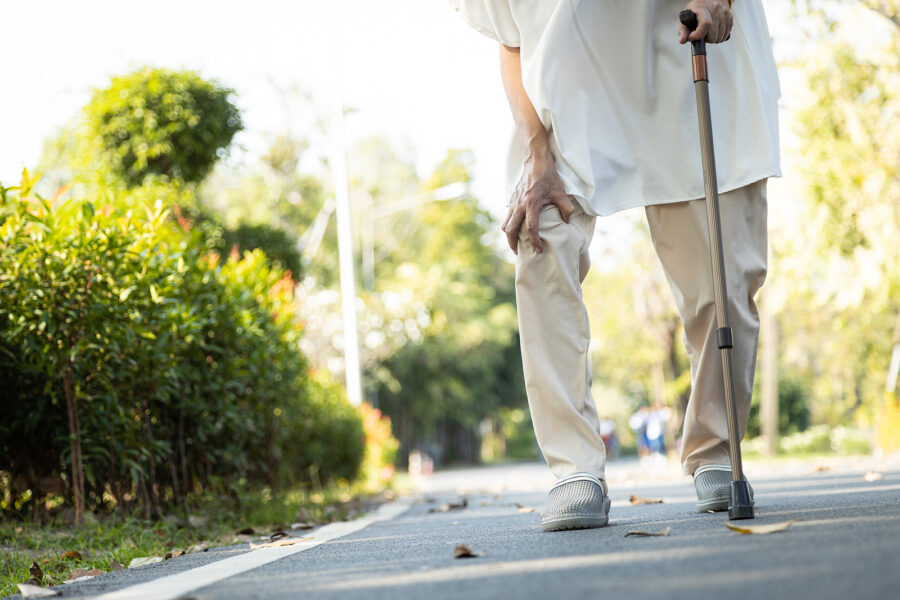 Bone density is not something that most people consider as they age. Yes, parents tell their children to drink milk for strong bones, but does anyone truly know why? It all has to do with bone density and the body's decrease in rebuilding new bone after 50. Without strong bones holding up the framework, home care assistance becomes more necessary in reducing the risk of falls.
What Is Bone Density and Why Is it Important?
Bone is made up of living bone and tissue. Throughout the aging process, old bone is replaced with new bone, thanks to calcium and phosphorus in the bones. Bone density is the measurement of the amount of minerals in bone. Unfortunately, after a certain age, the ability to replace old bone diminishes, which weakens bone density and increases the risk of broken bones and instability due to a weakened framework.
Low bone density, or Osteopenia, affects 43.3 million adults in the United States. Osteopenia does not have any physical symptoms, making it hard to detect. But, if left untreated, it can lead to Osteoporosis.
Osteoporosis is a condition marked by decreased bone mass and a deterioration of the bone structure, which increases the risk of fracture. It affects roughly 14 million people in the United States alone. People with osteoporosis are more likely to experience painful fractures. Mobility may be hampered, and these fractures may jeopardize the quality of life. Spine fractures may also bring on deformities and height loss.
Factors That Affect a Decrease in Bone Density
Certain factors may increase the risk of Osteopenia and Osteoporosis by decreasing bone density. These factors are listed below.
Age
Decrease in estrogen levels
Decrease in testosterone levels
Unhealthy Diet
A low percentage of adequate nutrients in the body
Smoking
Alcohol consumption
Inactivity
Certain chronic conditions, such as rheumatoid arthritis or diabetes
How Is Bone Density Measured?
Medical providers can order a Dual-energy X-ray to assess for low bone density. The x-ray is a quick and painless way to capture the bones' appearance. With a decrease in bone density, the structure of the bone changes as the honeycomb-like spaces inside become bigger and weaken the walls of the bone itself.
Women over the age of 65 and men over the age of 70 should have a bone density test. The test should be conducted at a younger age if risk factors are present. Medical professionals should discuss bone density with those who might be at a higher risk.
Ways to Improve Bone Health
There are ways to improve bone health for seniors which helps in improving overall bone density. Home care assistance can ensure that some of these methods are added to seniors' daily routines. For instance, a diet with 3-4 servings of calcium-rich food or a Vitamin D supplement daily may decrease the risk for bone density issues.
Home care assistance professionals can also help keep seniors active, which is another way to improve bone health. Adding 30 minutes of daily physical activity not only helps increase bone strength but also improves balance.
Adding home care assistance will ensure your loved ones get the care and support they need which will benefit their well-being. In addition to assisting with meal planning and activity, a home care team member can improve seniors' socialization and help clean the home or run errands.
If you or an aging loved one are considering hiring Home Care Assistance in South Side, PA, please contact the caring staff at In-Home Quality Care today. Serving the Greater Pittsburgh Area since 1990! Call 412-421-5202