Home Care Assistance Advice For Seniors With PTSD
June 30, 2023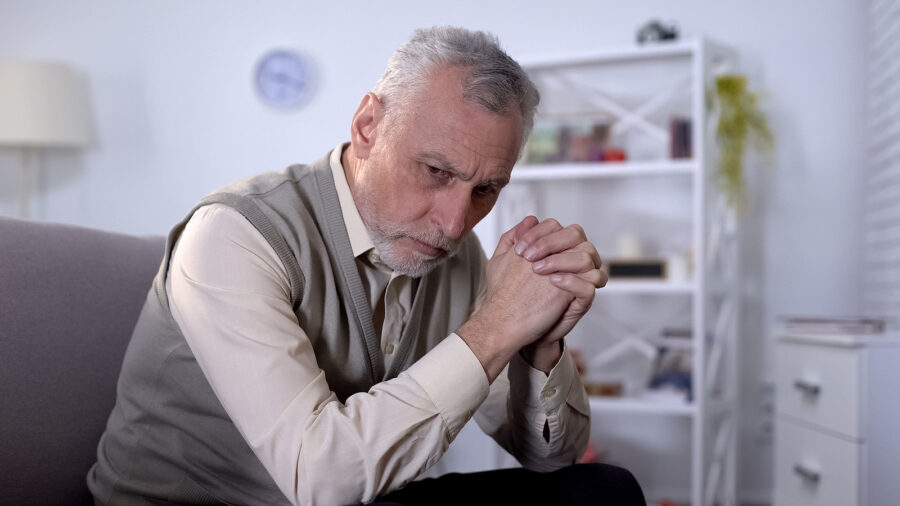 PTSD (or Post Traumatic Stress Disorder) hasn't always been very common in the elderly. Many people have been through very traumatic events such as serving in wars, being a victim of violence or even losing a loved one unexpectedly. Even the elderly population may struggle with the symptoms of PTSD.
As a family or home care assistance caregiver, it can be very difficult to provide care for an individual with PTSD that keeps them safe while still maintaining your own safety and well-being. Those with PTSD often suffer from intrusive memories of the traumatic event and may temporarily be unable to tell the difference between what is currently occurring and what happened in the past. It can cause emotional outbreaks, paranoid behavior, and sometimes violent responses as they fight off what they believe is happening again.
Caregivers with loved ones who have PTSD should seriously consider developing a network of people to help them care for their loved ones. Here are just a few ideas on how to build up a network of support for both you and your loved one.
Seek Therapy for Your Loved One
Your loved one needs professional help to manage this disorder and possibly medication to help with the symptoms. If you are unable to bring your loved one to appointments, hiring a home care assistance service to bring your loved one to and from appointments can make sure he doesn't miss this important step of recovery.
Join Support Groups
This can be a necessary step for both you and your loved one. As someone who has PTSD, your loved one will appreciate being with others who struggle with the same disorder, finding a non-judgmental community that can empathize with his situation. As a caregiver, a support group may help you vent when you need to and find resources to help you continue to provide the most loving care you can.
Learn About the Disorder
If the disorder is new to your loved one or you don't know much about it, it'll benefit you both to learn as much as you can about what triggers it and what the symptoms look like. This knowledge will help you provide compassionate care to your loved one and perhaps learn how to prevent episodes by avoiding triggering situations.
Take Care of Yourself as Well
Caring for someone you love with PTSD can be exhausting. You must find time to have some respite to relax and recharge. Having a home care assistance provider come to the home to spend time with your loved one may give you the needed breaks you deserve. A home care assistance provider can help with meals, household chores, or spending time with your loved one in activities.
Understanding the disorder and working with other professionals trained in treating the disorder will help ensure you and your loved one both receive the best care possible to maintain a healthy and happy relationship together.
If you or an aging loved one are considering hiring Home Care Assistance in Sewickley, PA, please contact the caring staff at In-Home Quality Care today. Serving the Greater Pittsburgh Area since 1990! Call 412-421-5202