Four Things to Keep Showering Seniors Warm
November 8, 2022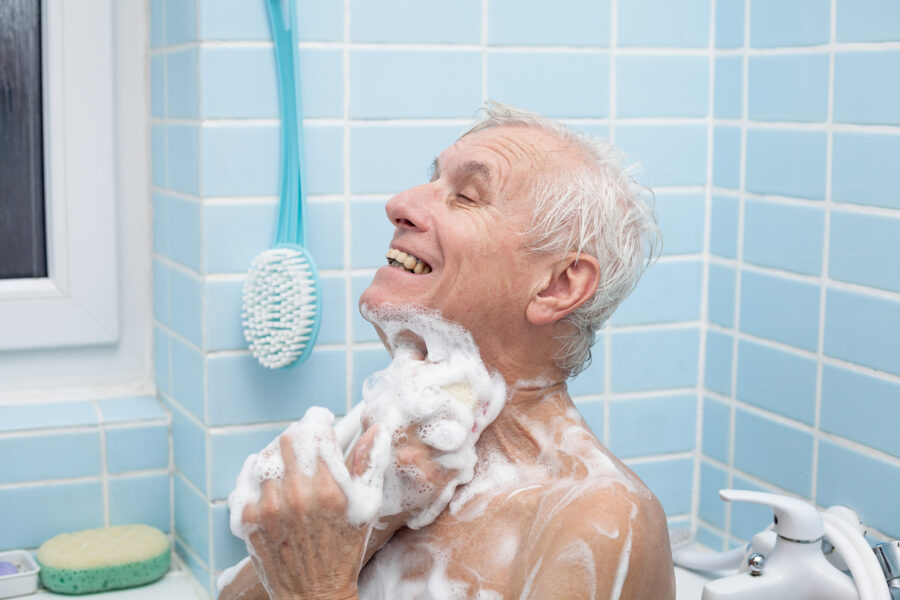 When the weather gets colder, it's important for seniors to take steps to avoid a chill after a shower. If they rush out of the shower to try and get warm, seniors risk falling. Take steps to ensure your senior has the tools they need to avoid getting cold immediately after a shower. You can help your senior loved one avoid a serious fall or getting sick. Some things that can be done to help seniors stay warm after showering include:
Elder Care
With elder care, your senior loved one will have skilled help for showering and getting dressed. They won't have to rush out of the shower to try and get warm. Someone will be there to wrap them in towels and make sure they are warm and dry. With elder care, seniors will also have help making sure the bathroom floor isn't slippery. Likewise, warm clothes are waiting for them.
A Heat Lamp
Installing a heat lamp in the bathroom is a fabulous upgrade for seniors. The heat lamp can be put on a timer. Then, it will remain on the entire time your senior parent showers. When they step out of the shower, the rest of the bathroom will be toasty warm, even on the coldest winter days. Likewise, the heat lamp can turn itself off once it has reached the time on the timer. Heat lamps can also be controlled with voice assistants. So, your senior loved one can tell their voice assistant to turn it on or off.
A Towel Warmer
Another great way to keep seniors warm after a shower is to install a towel warmer. Keeping towels on the towel warmer means your senior loved one can wrap up in warm towels immediately after their shower. Those warmed towels are a wonderful comfort. Especially in the middle of winter, where there are many drafts in the bathroom and everywhere else.
An Indoor/Outdoor Rug
One way to prevent seniors from slipping on a wet bathroom floor is to put an indoor/outdoor rug on the floor. Indoor/outdoor rugs can stand up to water, have a good grip so your senior loved one won't slip, and will be soft and warm on their feet. They won't need to shiver. Even just an indoor/outdoor runner that creates a path across the bathroom floor can be enough of a cushion to prevent your senior parent's feet from getting cold and prevent any slips on the wet floor.
If you or an aging loved one are considering hiring Elder Care in Fox Chapel, PA, please contact the caring staff at In-Home Quality Care today. Serving the Greater Pittsburgh Area since 1990! Call 412-421-5202