Elderly Care: Tricks to Keep Aging Skin Moisturized in the Middle of Winter
February 17, 2022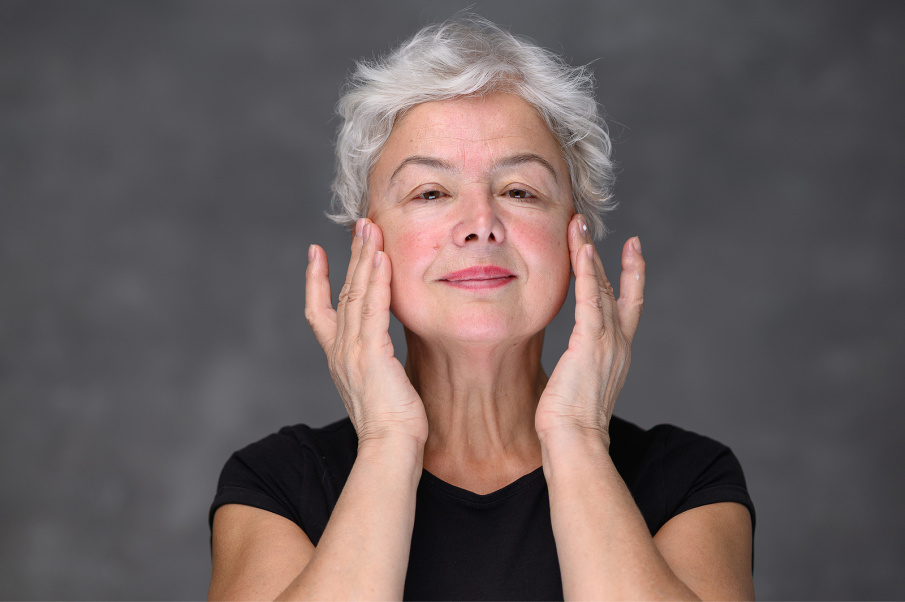 Elderly Care: Collagen, elastin, and hyaluronic acid production all decrease as you age.
The skin is thinner, drier, and less elastic for that reason. The oil glands below the skin's surface also don't work effectively at helping to moisturize the skin. It's not uncommon to see the skin dry out easily and even become flaky because of this. Elderly care providers can help your seniors with choosing the right products to care for their skin properly.
Winter weather exacerbates these issues. If your parents spend any time outside, the thinner skin may become even drier. Skin in areas like the hands and feet may develop painful cracks. Proper skincare is essential to help the skin stay moisturized.
Choose the Right Moisturizer
With a large selection of moisturizers available in stores, it's often hard to find the right products. Your parents need to target their search to moisturizers and creams that replace the items your parents' skin is lacking.
Look for moisturizers that contain collagen or hyaluronic acid and switch between them. A cream containing hyaluronic acid helps to trap the moisture that the skin absorbs during a shower or bath. A collagen-rich cream will plump the skin and reduce lines, sagging skin, and wrinkles.
Choose unscented products. Perfumes can be drying. The same is true of products that contain alcohol. Ensure there's a moisturizing agent like almond oil, coconut oil, or shea butter.
If your mom or dad has a skin condition like rosacea, some ingredients will irritate the skin and exacerbate the redness and irritation. Trial and error are often needed to learn what triggers a flare-up. Glycerin is one that your parent's skin may react to. If you start finding sensitivities to certain ingredients, carefully check labels to avoid that ingredient.
Hire Home Care Aides to Support Your Parents
Could your parents use help? Let personal care at home aides help your parents with skincare regimens. After a shower, your parents need to apply a moisturizer, preferably before drying off. This traps moisture in the skin.
When purchasing a moisturizer, your mom and dad need to know what to look for. Seeing fine print is more difficult to aging eyes. Caregivers can shop with them and read the fine print on labels.
Talk to an elderly care expert to learn more about having caregivers help your mom and dad. Whether they need help applying moisturizer to their hard-to-reach areas or could use support in stores, personal care at home aides ensure your parents maintain independence. Call to learn more.