How Can You Help a Senior with Parkinson's Disease Gain Weight Safely?
September 11, 2018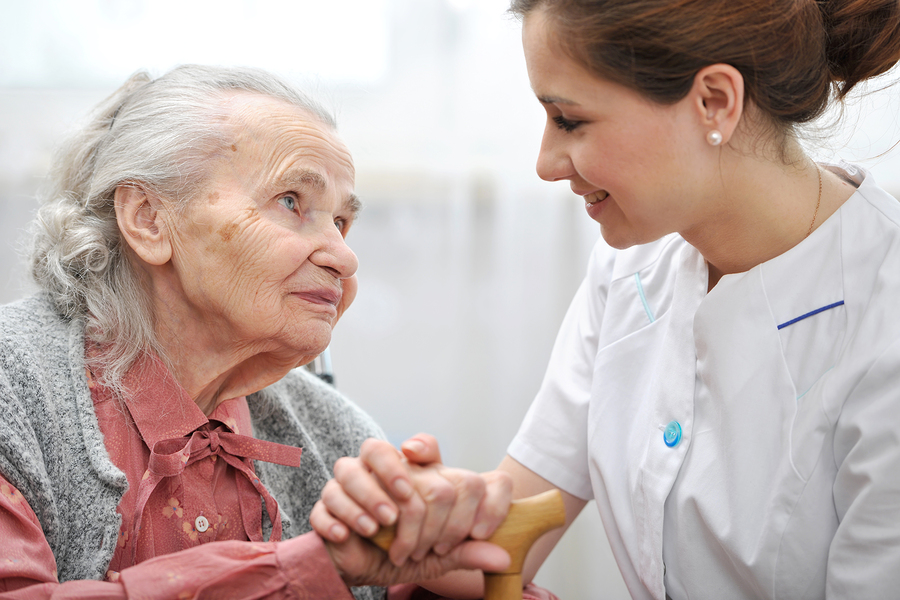 Weight loss is a common effect of Parkinson's disease.
While it may be minor and temporary for some people, others might experience more extensive weight loss and become underweight. This can be dangerous for your parent's health, and ongoing well-being. As their family caregiver, it is important to identify when your parent might have lost too much weight or be losing weight excessively, and to make healthy, safe steps to help them gain weight. Maintaining a good body weight is an important part of protecting health, supporting good muscle mass and strength, and maintaining strong, resilient bones.
Some of the ways you can help an aging adult with Parkinson's disease gain weight safely include:
Encourage your senior to eat every two to three hours, including healthy meals and snacks.
Find healthy foods your parent enjoys and offer them regularly.
Find ways to integrate favorite flavors into healthy, nutrient-rich options. For example, if your parent loves chocolate, offer them chocolate-flavored protein shakes.
Ask your parents' doctor about boosting calorie and fat count in their daily eating with a few choices such as butter or cheese.
Prepare meals for your aging parent and freeze them so your senior can easily reheat them. This saves energy and complication, which makes it easier for your parent to eat enough.
Start home care for your aging parent so a care provider can handle meal and snack preparation for your aging parent, and assist with the physical act of eating if these are challenges for your parent.
Try introducing more whole grains such as whole wheat pasta, whole wheat bread, and brown rice.
If you have been looking for ways to enhance your parent's quality of life, and support a better lifestyle as they age in place, now may be the ideal time for you to consider starting home care for them. This can be particularly important if your senior is dealing with potentially serious health issues such as Parkinson's disease and weight loss.
Having an in-home senior care services provider as a part of your parent's care can make a tremendous difference in their health, well-being, and quality of life even as they progress through the disease. Customized services supplement the care you give them to ensure your parent always has access to the support they need to manage their current challenges and adapt as they face new symptoms at each stage of the disease.
If you or an aging loved-one are considering Elderly Care in Edgewood, PA, please contact the caring staff at In-Home Quality Care today.
Serving the Greater Pittsburgh Area since 1990! Call 412-421-5202
Source:
Parkinson.org/Weight-Management
Parkinson.org/Statistics