Elder Care Tips for Preserving Dignity While Ensuring Senior Safety
October 2, 2023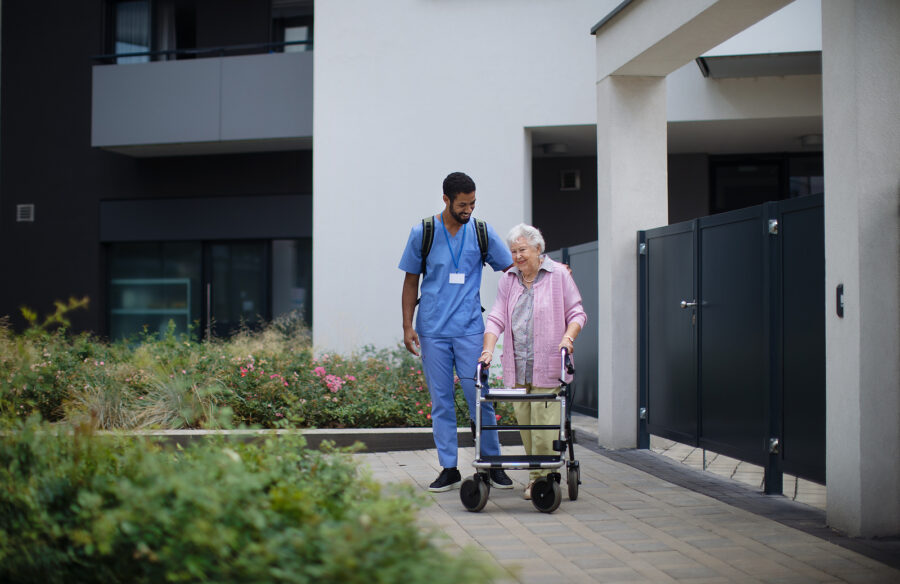 It is a huge duty to take care of seniors, regardless of the relationship. It means taking care of their safety and maintaining their dignity, as well as meeting their physical and mental needs. Finding the right balance between these things can be hard, but it's necessary to give seniors the best quality of life.
Keep Communication Open and Transparent
Open and honest communication is the key to any caring relationship that works. Seniors should have the chance to discuss their wants, needs, and worries in a safe place without fear of judgment. When the elder care team and loved ones genuinely listen, seniors get the care they want and need while still feeling they're in control. This line of communication may also allow them to live independently longer.
Encourage Independence
Seniors need to feel independent in order to keep their self-esteem and sense of respect. Even if it takes a little longer, encourage them to do things they can do on their own. Don't take over unless it's for their own safety. Simple things like having them pick out their own clothes or meals can help them feel independent. Ensure this isn't done in a condescending way but with respect and care.
Focus on Safety in the Home
When taking care of seniors, safety is very important. The elder care team and loved ones can assess the home to eliminate things that could cause seniors to trip. From there, loved ones can install grab bars in the bathroom and help seniors declutter to make the home safer. The team can also explore options for seniors in emergencies, such as a medical alert system.
Ensure They Have Mobility Aids
Seniors often have trouble moving around, but it's important to encourage them to keep moving so they stay as independent as possible. Depending on their skills, they may need walkers or canes to help them get around. To keep their strength and flexibility up, the elder care team can encourage them to do regular exercise. Also, talk with them if they have issues using mobility aids due to not understanding how to use them or any negative stigmas. Validating their feelings and offering gentle encouragement will go a long way.
Encourage Socialization
Seniors can feel lonely and alone, which can be bad for their mental and emotional health. Loved ones can help them set up visits with family and friends, join a senior group, or take part in neighborhood activities to increase socialization. These relationships can help seniors feel like they fit in and give them emotional support.
When caring for seniors, it's important to find a balance between keeping them safe and respecting their privacy. The home care team and loved ones can give them the best care possible as they age by encouraging open conversation, respecting their independence, and taking care of their physical and emotional needs.
If you or an aging loved one are considering hiring Elder Care in Oakland, PA, please contact the caring staff at In-Home Quality Care today. Serving the Greater Pittsburgh Area since 1990! Call 412-421-5202