The Best Autumn Skin Care Tips for Seniors
September 7, 2022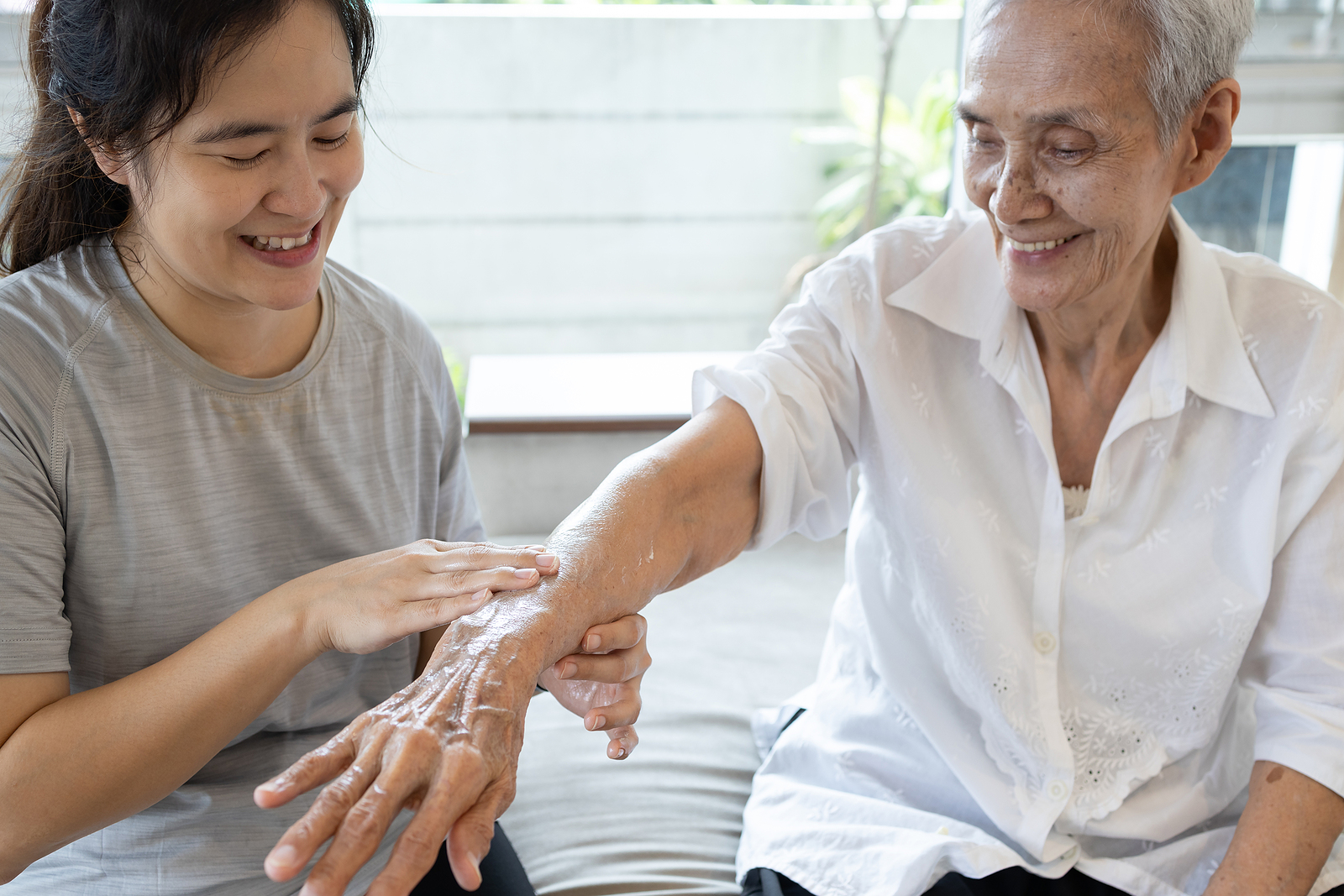 Autumn is in the air and the change in the weather means that seniors need to change up their skin care routine. Seniors who are over the age of 65 have special skincare needs. For seniors keeping skin healthy as they get older is important for good health and not just for looking good. That's why it's important that all seniors put some time and effort into taking care of their skin as they get older.
Elder care is a great way for seniors with physical challenges to get the help they need to take care of their skin and get help with hygiene tasks. Many seniors don't realize how much easier elder care is to take care of themselves. Now that fall is coming, seniors should do these things to ensure that the change in weather doesn't lead to skin problems:
Switch To A Mild Soap
The colder weather can dry out skin much more quickly than the humid summer weather so seniors should switch to using a mild soap in the fall and use that until spring. Soaps designed for babies are also good for seniors because they are made to be gentle on delicate skin. Natural soaps made from goat's milk or soaps that contain oatmeal are also great choices because they are mild. Seniors who prefer bodywash should use an oil based bodywash that won't be drying to the skin.
Moisturize With A Heavy Cream
Now is the time to break out the heavy lotions that will penetrate deep into the skin to keep it healthy and moisturized. Soon central heating units will be turning on, and people will be curling up in front of roaring fires, which can really dry out the skin. Moisturizing after a shower with a heavy lotion that is fragrance free and will penetrate deep into the skin is the way seniors keep their skin healthy as the weather gets colder.
Add a Protective Layer Of Petroleum Jelly
One of the best moisturizers for seniors is probably already in their medicine cabinet. Petroleum jelly is the perfect fall and winter skin care item. Put a thin layer of petroleum jelly on the skin after moisturizing to create a barrier that will keep the moisture in. This can be done on the face, feet, and all over the body. Just beware, because it can make hands and feet slippery until it absorbs into the skin.
Wear Sunscreen
Seniors, and everyone else, should be wearing sunscreen every day even during the fall and winter. It doesn't matter that the summer sun isn't a threat anymore. The sun can be just as intense in the fall and winter. In fact, it can be more intense in the fall when there is little leaf cover to break up those intense rays. Seniors need to be wearing sunscreen on their faces and bodies every day regardless of what the season is.
If you or an aging loved one are considering hiring Elder Care in Squirrel Hill, PA, please contact the caring staff at In-Home Quality Care today. Serving the Greater Pittsburgh Area since 1990! Call 412-421-5202