Is Elder Care Right For Your Senior Parent?
May 13, 2022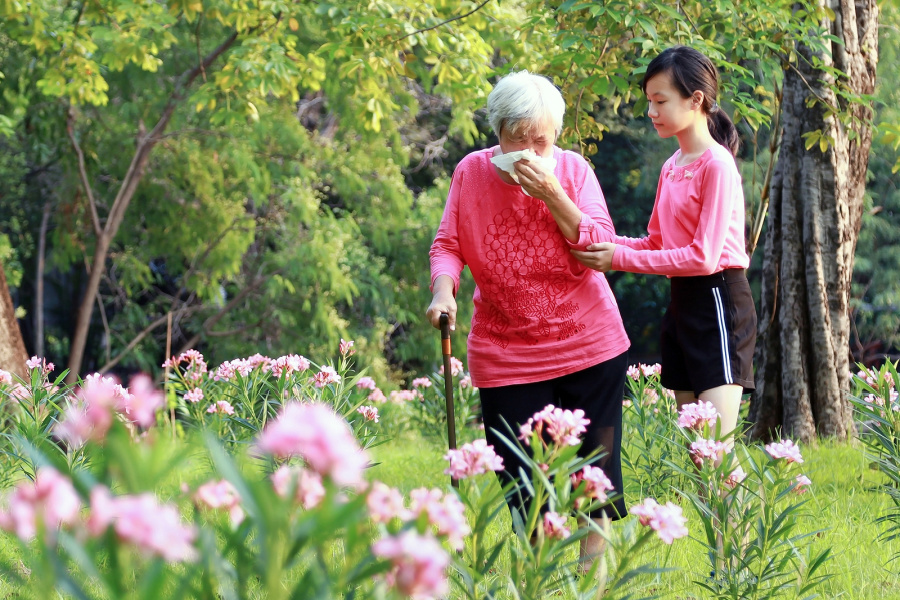 If your parents are getting older and they want to stay in their home as they age they may benefit from elder care. Elder care is designed to help seniors age in place safely and comfortably by helping them with a variety of different tasks. As your senior parents get older and their needs change elder care can change too so that your senior loved ones are always getting the personalized care that they need as they get older.

Many children feel like they should be the ones helping their senior parents, but that's not always possible. If you live too far away to help your senior parent daily or if you have a job that is very demanding and you can't check in on your senior loved one more than a couple of times each week elder care can fill in the gaps. Some of the ways that elder care can help seniors age in place are by helping with things like:

Grocery Shopping
Shopping can be very difficult for seniors as they get older. Seniors who have conditions like Parkinson's or Alzheimer's may become confused about how to pay for items, or they may not know how to handle their money. Walking around large grocery stores can be difficult for seniors with mobility challenges. And carrying heavy bags full of groceries to the car and then into the house can increase the risk of injury or falling. Seniors who can't drive also have to navigate the challenges of using a car service or taxi. Home care can make it easier for seniors by helping them get groceries delivered or helping with the shopping.

Housework
Housework is another area where seniors often need some help. Household chores like sweeping and mopping, vacuuming, or washing dishes often involve strenuous repetitive movements that can cause injuries in seniors. Elder care can take the burden of household chores off of your senior loved one so that they won't have to do all that hard work.

Medication Management
Another area where elder care can be a big help for seniors is medication management. The average senior takes at least five different medications. Making sure that medications get refilled, picking them up, and keeping track of what medications need to be taken at certain times or with or without food can be very confusing. A home care provider that has experience dealing with medications can take over the medication management and make sure that your senior parent is taking their medications the right way and taking them on time.

Personal Care
One of the hardest parts of getting older is losing the ability to perform personal tasks like showering or getting dressed. Many seniors don't want to discuss their limitations with their children because they're embarrassed. But having help at home to help with personal care can make a big difference in a senior's health and overall happiness. Elder care preserves your senior parent's dignity.
If you or an aging loved-one are considering hiring Elder Care Pittsburgh, PA, please contact the caring staff at In-Home Quality Care today. Serving the Greater Pittsburgh Area since 1990! Call 412-421-5202