What Family Caregivers Should Know About Seating for Seniors
December 11, 2020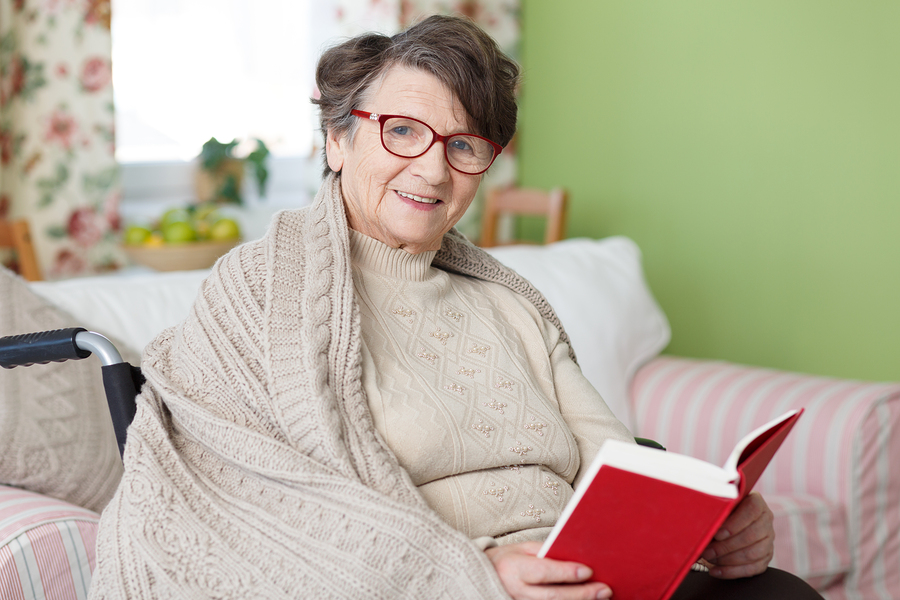 Many people don't realize that seating is very important for seniors' independence, comfort, safety, and ability to function. The wrong seating can contribute to aches and pains, slouched posture, and falls. Certain chairs can be difficult to get out of, putting undue strain on family caregivers who then must help up their loved ones.
Proper Postural Support
Proper posture means that the pelvis and spine should be straight and the head should be balanced over the body. Poor posture can contribute to chest infections. It can also lead to slipping and sliding out of the chair, which can contribute to pressure ulcers and falls.
Avoid Low, Soft, Deep Seating
Seating that is too low, too soft, or too deep is unsafe for seniors, a problem highlighted by former surgeon general Everett Koop, MD in his PBS program Forever Young. When a senior sits on a soft chair or sofa, it can be very difficult for them to rise on their own. Often they start rocking back and forth to build momentum to stand. When they stand, they tend to try to stop the momentum by turning their forward foot to the side, which frequently results in a broken hip.
Features to Look for in Seating for Seniors
Comfortable
Firm
Seat height between 17-19 inches
Seat depth should be 20 inches or less, with no more than a 1-inch slope from front to back
Armrests help them stand up or sit down independently
Lightweight, or wheels (with brakes!) for ease of movement
Sled-style legs can offer easy sliding on carpet
Adjustable features (armrests, head support, etc.) An adjustable seat width can ensure the chair will meet the senior's needs over the long term, even if their weight changes significantly.
Pressure reducing cushions
Head support
Lateral (side) support
Footrest
Usable with a hoist lift (this is essential if the senior uses a hoist lift, of course, but it's also a good idea to keep in mind if there may be a possibility of needing one in the future.)
Tilt in space – this allows the senior's weight to be easily shifted throughout the day, which is essential for pressure reduction. Avoiding pressure ulcers is extremely important, as they can be very debilitating. Seniors with low mobility are at high risk for developing pressure sores.
Washable – chairs should be easy to wipe clean and have no areas that will entrap dirt and bacteria. This is especially important for seniors who may have compromised immune systems or open wounds.
Consult with the Professionals for Help
Talk to the doctor about arranging for an occupational therapist to assess your senior loved one's needs as they relate to safe and functional seating. They can offer personalized recommendations for safety and comfort for your individual circumstance.
Family caregivers are at a heightened risk for exhaustion and injury from caring for mobility-impaired loved ones. Home care services can offer assistance with mobility, personal care, housework, and other needs that can enable a family caregiver to rest, regroup, and continue providing excellent care. Some family caregivers find it helpful to work with home care on at least a limited basis so that when they are feeling under the weather, have an injury, or an emergency, there is someone else on board who is familiar with their loved one's needs.
If you or an aging loved-one are considering hiring Elder Care in Greentree, PA, please contact the caring staff at In-Home Quality Care today. Serving the Greater Pittsburgh Area since 1990! Call 412-421-5202
Sources
http://blog.seatingmatters.com/
https://www.centerofdesign.org/