Dog Walking Safety For Seniors
July 30, 2022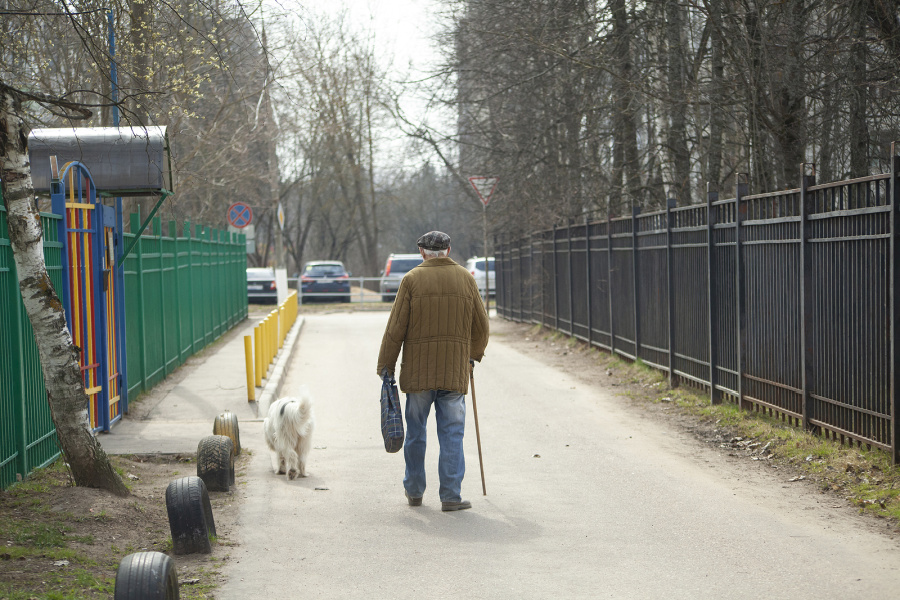 Seniors and dogs just go together. Dogs are wonderful companions for seniors, and taking a dog for a daily walk is a fantastic exercise for seniors. Owning a pet has many benefits for seniors, but there are some practical challenges that come with owning a pet. For seniors who are aging in place, those challenges can increase the risk of injury. Having a homecare services provider on hand can help your senior with their per care.

Many seniors are at risk of falling when they walk a dog. In-home care can lower that risk because an in-home care provider can walk the dog or accompany your senior parent as they walk the dog to make sure that your parent doesn't fall. But there are also some other things that your senior loved one can do to minimize the risk of falling and to stay safe when they are walking their dog like:

Use The Heel Command
Your senior's dog should have some professional training to understand commands like "heel". When a dog "heels" it walks behind the owner at a safe distance. This is essential for seniors that are walking dogs. When a dog is "heel"-ing it won't run out in front of your parent and pull them off their feet, or drag them into the street, or trip them by accident. Most of the scenarios where seniors can be injured on a dog walk can be avoided if the dog knows how to "heel". And despite the old saying that an old dog can't learn new tricks an old dog can definitely learn to "heel". So if your senior parent's dog doesn't already have professional training it's a good idea to get a trainer who can teach them to "heel".

Get A Safety Leash
A quick-release safety leash works in a similar fashion to a quick-release collar. This collar will break if the collar gets hung up on something so that the dog won't choke or be trapped. A quick-release leash will break if a certain amount of pressure is put on it. That means that if your senior loved one gets tangled in the leash and they fall, then the leash will release so that your senior loved one will not be tied up in the leash that is still attached to the dog. Additionally, if your senior trips on the leash or anything else, the leash will break before it can pull on the dog and hurt the dog or trip your senior parent and cause them to fall.

Do Balance Exercises
A great way for seniors to make sure they are able to safely walk their dogs is to do balance exercises or exercises like yoga which focus on stretching and balance. When your senior loved one has good balance they are better able to adjust when their dogs pull, wander, or change speeds on a walk. There's less risk that the dog will pull your loved one off of their feet. And your senior parent will also be able to walk better and walk further when they are doing consistent stretching and balance exercises.

If you or an aging loved-one are considering hiring Homecare in Fox Chapel, PA, please contact the caring staff at In-Home Quality Care today. Serving the Greater Pittsburgh Area since 1990! Call 412-421-5202