Companion Care at Home Exercises For Arthritis Flares Up
August 24, 2023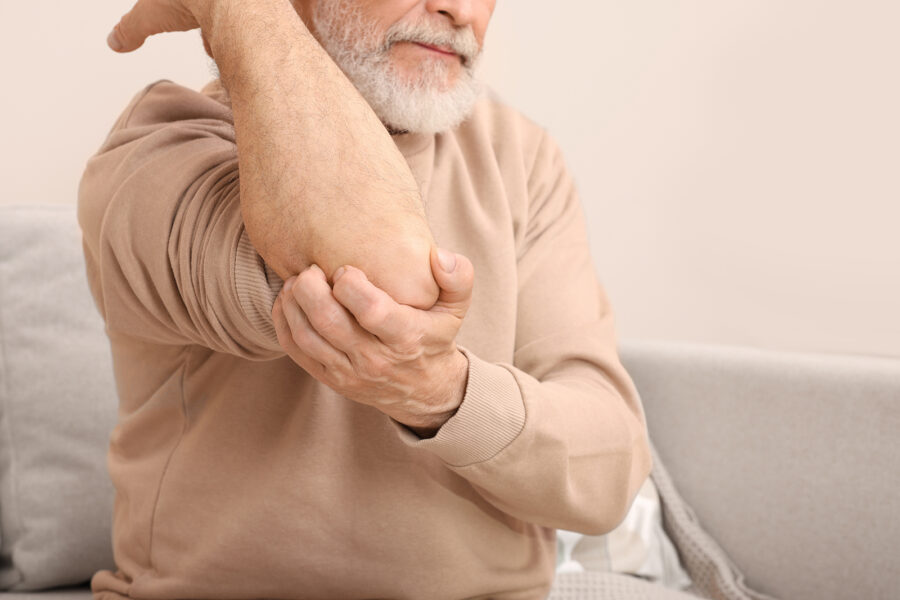 Arthritis pain is incessant at times and can make you want to sit down, put your feet up, and never move again. Your dad has one of the many forms of arthritis, and exercise is the last thing on his mind. But, it's also so important for keeping his joints from stiffening.
When arthritis pain flares up, how can your dad get enough exercise? He should ask his doctor if he has any limitations that keep him from doing certain exercises. If not, it can help to take an over-the-counter NSAID and start getting the exercise he needs.
Before he dives right in, he should also talk to his doctor about working with a physical therapist to help come up with ways to alleviate joint pain. He might also want to work with a podiatrist to make sure his feet have the support they need. Here are some of the best options for exercising with arthritis.
Exercise Bike
A recumbent exercise bike is a good choice for someone with arthritis as it takes the body weight off the joints. It's a great choice if your dad's balance isn't the best.
Look for a recumbent bike with a wide padded seat and adjustment knobs that increase the tension. Many also add special features like timers, odometers, pulse monitors, and foot straps for security.
Rowing Machine
A rowing machine is a great option for upper body strength and also for exercising the hips and knees. Your dad can get a full workout from a seated position, so he won't have to stand up while working out.
Swimming
As the body is buoyant, it takes pressure off all of the joints. Swimming is a great way to get exercise in a joint-friendly manner. Plus, cooler water can help ease swelling. As your dad strengthens his muscles, he may find it easier to talk around.
Walking
Walking is a low-impact exercise, which makes it great for people with arthritis. Start slow and on level ground and work up to longer walks and hills as he gains strength. He might want to walk on a treadmill in his home instead, especially if it's very hot outside or raining too much.
If your dad's pain is bad enough, it may impact his ability to do other tasks like clean his home, do the laundry, and stand for long periods. It's time to talk to him about the benefits of companion care at home.
With companion care at home, he has a support person to join him on walks. His caregiver can help him with housework, join him on shopping trips, and cook meals for him. He'll have someone to do the laundry, take out the trash, and assist with errands. Learn more about this type of home care by making a call.
If you or an aging loved one are considering hiring Companion Care at Home in Greentree, PA, please contact the caring staff at In-Home Quality Care today. Serving the Greater Pittsburgh Area since 1990! Call 412-421-5202