How to Communicate When a Senior Can't Talk
February 23, 2018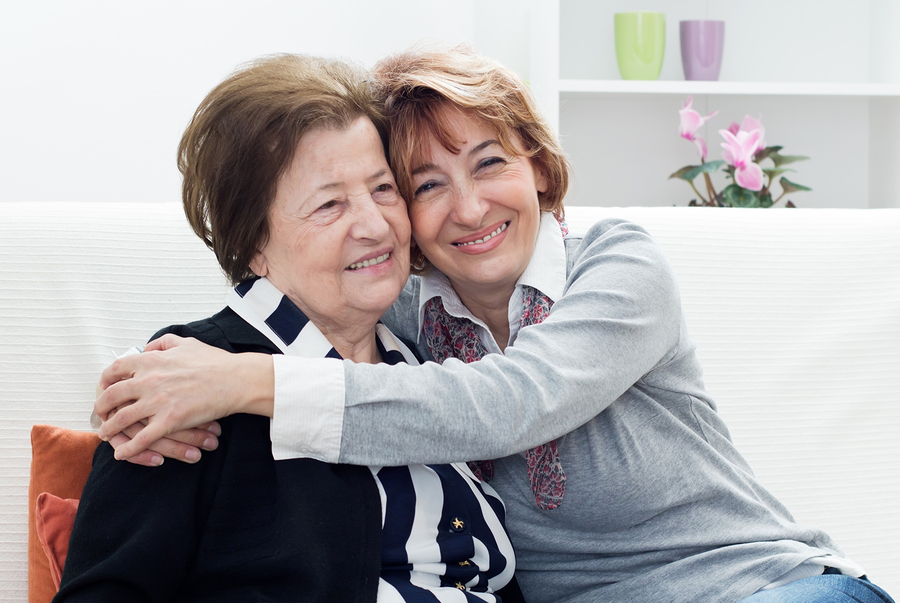 There are many conditions that can cause an older adult to lose their ability to speak. A stroke can affect the muscles in a person's face, making speech difficult. Amyotrophic lateral sclerosis (ALS) often results in an inability to speak in its later stages. And, cognitive impairment from dementia or Alzheimer's may also result in speech loss. However, communication is important to a person's quality of life and emotional health. If you're struggling to communicate with a senior in your life who has lost the ability to speak, here are some strategies that can help.
Don't Divide Your Attention
Focus completely on the person you're trying to communicate with. This will allow you to pick up on non-verbal cues, such as facial expression or body posture. Put away your smartphone and turn off other distractions, like the television or radio. This can help the person to know that their presence is important to you, and that alone can be a form of communicating your feelings. Having an elder care provider can help you to be fully present because they can handle care matters while you simply spend time with your family member.
Be Patient
When dealing with someone who communicates non-verbally, you'll need to be very patient. The process can be slow and frustrating. Allow them time to signal their responses. Try to manage your own non-verbal cues so that you don't convey frustration or irritation. Elder care can help here, too. Because elder care can take on some of the tasks that would otherwise stretch your time thin, you'll have more time to spend communicating and won't need to feel as rushed.
Be Prepared to Translate or Receive Translation
Sometimes family caregivers and elder care providers who spend the most time with a senior who has speech loss get better at understanding what the senior is trying to communicate. If you're one of the people who can make out what the older adult is saying, you can help facilitate conversation by translating for others. Or, if the older adult's elder care provider has gotten good at understanding your loved one, don't be offended when they translate for you.
Learn to Be Comfortable with One Way Communication
It can be awkward to talk to someone who can't talk back. However, many older adults still enjoy listening to their family members talk about their day and events from their lives. They may also enjoy hearing old family stories. Speak normally to the older adult and talk to them about the things you would if they could talk, too.
If you or an aging loved-one are considering hiring a Caregiver in Edgewood, PA, please contact the caring staff at In-Home Quality Care today. Serving the Greater Pittsburgh Area since 1990! Call 412-421-5202
Sources
http://www.welovelaurin.org/laurins-slice-of-life/seven-ways-to-communicate-with-someone-who-cannot-speak-or-move/
https://www.stroke.org.uk/sites/default/files/helping_someone_with_communication_problems.pdf